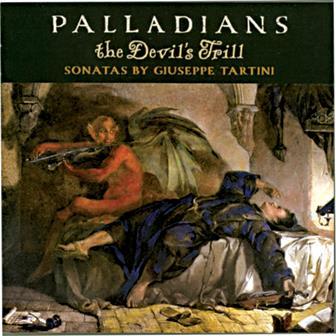 The Strad Issue: January 2008
Musicians: Palladians
Composer: Tartini, Veracini
The Palladians play this challenging programme with characteristic insight and élan, radiating real empathy with the idiom. Violinist Rodolfo Richter meets the formidable technical demands of Tartini's 'Devil's Trill' and 'Didone abbandonata' sonatas with striking aplomb, negotiating with commendable virtuosity the former's notorious trill passage of 'diabolical laughter' in the finale and the latter's fiery Presto depicting the enraged Dido. He also demonstrates dazzling technical facility in the finale of Veracini's A major Sonata, as well as conveying the drama and expressive character of, for example, the melancholy affetuoso opening movements of op.1 nos. 4 and 10 and the contemplative cantabile first and fourth movements of the Veracini. Shapely cadences are lingered over and melodic lines breathe with freedom and lyricism, adorned as appropriate with tasteful embellishment.
Richter also revels in the raw, rustic qualities and scordatura drone effects of Tartini's 'Pastorale' sonata op.1 no.13, and joins with Susanne Heinrich's viola da gamba in a moving account of the Largo from the E minor Sonata op.1 no.5, realised without keyboard or lute, just as Tartini and Antonio Vandini are believed to have performed it on tour. Heinrich finally assumes the spotlight in a Grave in D minor for gamba with archlute accompaniment. The eloquence of her playing disarms criticism.
The recording is excellent, but listeners may sense that the continuo group sometimes seems too forward in the balance, its full-bodied sound occasionally obscuring the solo line, Richter's sonorous 1674 Andrea Guarneri notwithstanding. Nevertheless, William Carter's archlute and guitar playing is exemplary, as are his booklet notes.
ROBIN STOWELL