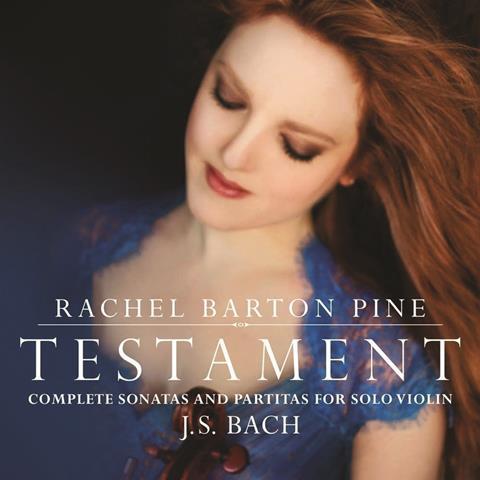 The Strad Issue: August 2016
Description: Another returnee to the Sonatas and Partitas offers a more personal voice
Musicians: Rachel Barton Pine
Composer: Bach
Catalogue number: AVIE AV 2360 (2 CDs)
The G minor Sonata and D minor Partita were both featured on Rachel Barton Pine's Cedille album of solo German Baroque in 2000. Pitch is the first difference between old and new recordings. A=415Hz fitted the context of Biber and Pisendel. Back then her shading and shaping were more influenced by textbook nostrums of best practice.
Now she uses A=440Hz but there is no associated reversion to Romantic largesse, even if the acoustic of St Paul's Church (in her home town of Ottawa) lends extra warmth to playing of deep sympathy and affection. Rhythms that were sober, literal and slightly stiff in the Allemande of the D minor Partita are now articulated with a more personal voice. Vibrato is no longer banished but used with careful discretion. In short, her readings have become more confidently embedded within an individual style, just as a soprano singing Mozart's Susanna has more to say about the role after 16 years on stage.
The Chaconne is woven as a seamless garment and she makes light work of the polyphonic challenges of the sonata fugues. Her dance movements are lithe and graceful, nicely pointed rather than defiantly accented, and her adagios and sarabandes are confided soulfully to the microphone rather than projected to the back of the hall. As they are presented with such consistently sensuous playing, listeners in search of bold and edgy Bach will look elsewhere. Pine offers something different, perhaps more akin to the music of the practice room.
Peter Quantrill