Violinist Mia Stanton talks about her time at the Australian National Academy of Music in Melbourne, including the freedom to curate her own projects and make friends and colleagues for life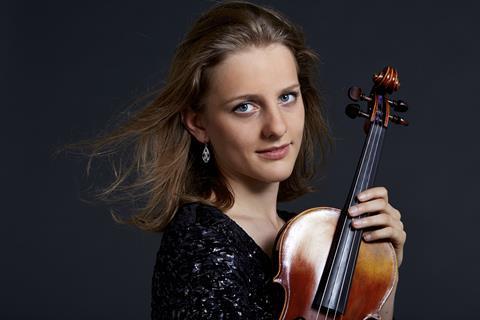 Mia Staton © Dale Harper
The Australian National Academy of Music (ANAM) is the kind of place where you're going to make friends for life and meet the colleagues you'll be playing with for the rest of your career. I had heard of it ever since high school and entered it as a postgraduate. I always knew it was a great stepping stone for getting into professional performance, so it seemed like a natural progression. ANAM is geared around performance and offers opportunities that cover every aspect of the profession. As well as solo, chamber and orchestral projects, we're offered musical enhancement programmes, which cover everything from psychology to nutrition. This means that graduates are well enough prepared for any musical direction they choose.
There's always something happening at ANAM. As well as the academy's own projects, there are many student-led initiatives, which are supported by the institution. We have the freedom to curate our own projects and choose our musicians while ANAM helps take care of venues and marketing. You also benefit from Melbourne's thriving cultural scene. It has all the advantages of a big city, while still welcoming new ideas – and there's great food! In having a small cohort with ages ranging over a decade, the community is tightly knit and diverse. I'd recommend it to anyone who is ready to create their own musical path.
I've had so many amazing opportunities as a student at ANAM. I was lucky enough to attend two national tours, one of which was with the Australian Chamber Orchestra. It was incredible to spend so much time with colleagues and friends, and to share a stage with such brilliant musicians. In having partnerships with most of Australia's major orchestras, ANAM also offers side-by-sides that have been invaluable in preparing me for my current orchestral job.