The Competition is open to Black and Latino string players residing in the US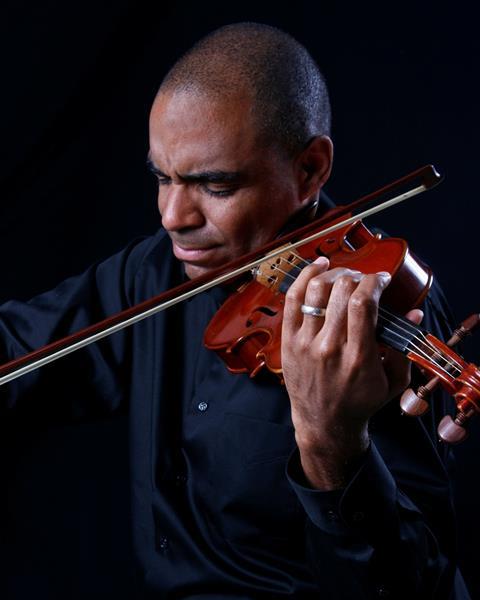 The Sphinx Organisation, a US non-profit body set up to encourage Black and Latino people into the field of classical music, has received the largest single contribution in its history.
The $4m gift from an anonymous donor will be used to expand the scope of Sphinx's educational and training programmes over the next five years. The organisation's flagship Sphinx Competition for young Black and Latino string players will therefore receive a welcome boost with increased prize money for the winners, including a $50,000 award for Senior Division First Place.
The organisation will also launch a competitive scholarship programme for alumni of the Sphinx Competition, Sphinx Virtuosi, Sphinx Symphony Orchestra, Sphinx Performance Academy and the 2012 and 2013 Sphinx Medals of Excellence.
Sphinx was founded in 1996 by American violinist and teacher Aaron P. Dworkin (pictured) and elementary school teacher Carrie A. Chester with the intention of redressing the lack of racial minorities involved in classical music in the US, and helping the industry better reflect the diversity of the American people and cultures.
'In all of the musical environments that I have found myself, from starting violin at the age of five to studying for my degree at Michigan, I was one of a handful of minorities,' said Dworkin. 'In addition, any time I go to an orchestra concert and look around me, I wonder why there is nobody who looks like me.
'We are deeply grateful for this incredibly generous gift which will enable us to capitalise tremendously on the depth of the programmes we have been building over the past two decades,' he added.
According to Sphinx, when the organisation was founded in 1997 only around one and a half percent of orchestra members in the US were Black or Latino. Today that number has more than doubled, a rise for which the organisation takes credit.
The 17th annual Sphinx Competition takes place from February 19 to 23. Visit the Sphinx website for further information.
Photo: Mike Mouradian
Subscribe to The Strad or download our digital edition as part of a 30-day free trial. To purchase back issues click here.