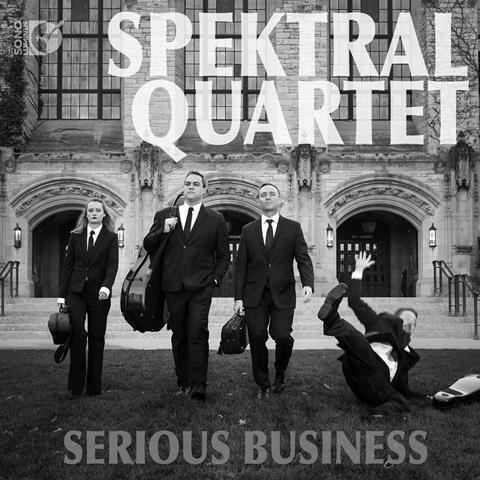 The Strad Issue: May 2016
Description: The Spektral's exploration of musical humour is no laughing matter
Musicians: Spektral Quartet
Composer: Fisher-Lochhead; Haydn; Macklay; Reminick
Serious Business, the Chicago-based Spektral Quartet knowingly calls its collection of four pieces exploring humour in music. And there's no question of the foursome taking any of this music lightly: these are superb performances, vivid and strongly felt, convincingly argued and full of rich, characterful detail.
The music itself, however, is more variable. Things begin magnificently with Sky Macklay's Many Many Cadences, which is just that: endlessly tumbling successions of cadences gradually interrupted by alien musical intrusions, and given a beautifully characterised, frenetic performance. David Reminick's ambitious, cabaret-like The Ancestral Mousetrap has the quartet members singing macabre verse by Russell Edson – on an old woman turning into the porridge she's eating, or a body literally falling apart as it walks down a street – while playing.
It's hard to imagine a more dedicated, gleefully grotesque account, but often the texts are simply not enunciated well enough to understand.
Haydn's 'Joke' Quartet gets a high-definition, sharply etched account, if one a little rich in portamento and rubato. And Chris Fisher-Lochhead's Hack – based on speech melodies and rhythms taken from comedians' stand-up routines – is clearly a labour of love for composer and quartet alike in its complex, ever-changing tempos. But aside from spotting contrasts between, say, the laconic, slow-moving music for Sarah Silverman and the energetic, expansive Robin Williams movements, it feels a bit lacking in musical substance.
Still, it's a thoroughly entertaining, provocative disc, captured in warm, close, generous sound that's a joy to hear, and with a surround-sound Blu-ray disc also included.
David Kettle