A British ensemble makes the case for youthful Haydn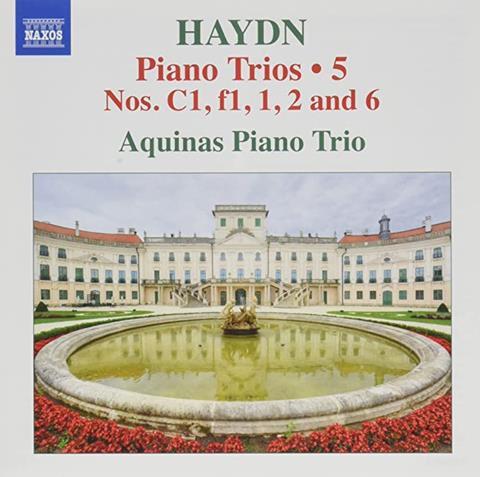 The Strad Issue: June 2022
Description: A British ensemble makes the case for youthful Haydn
Musicians: Aquinas Piano Trio
Works: Haydn: Piano Trios vol.5: no.2 in C major Hob.XV:C1, no.14 in F minor Hob.XV:f1, no.5 in G minor Hob.XV:1, no.17 in F major Hob.XV:2; Divertimento in G major Hob.XIV:6
Catalogue number: NAXOS 8.574361
Haydn's earliest keyboard trios were written at a time of transition, both in musical style and in the development of keyboard instruments, as the harpsichord gave way to the fortepiano and then the pianoforte.
The Aquinas Trio brings flawless ensemble and a lively intelligence to these relatively neglected pre-1770 works. While not as exciting as some of the more mature trios, they still make for an engaging disc. Virtuosity in this music falls to the pianist, and Martin Cousin does not disappoint, bringing delicacy and precision to Haydn's writing. Violinist Ruth Rogers keeps vibrato to a minimum and accomplishes Haydn's figurations with grace, while cellist Katherine Jenkinson's restrained and elegant punctuations bring a sense of order.
Highlights include the two extensive theme-and-variation movements. The chirruping acciaccaturas of variation 3 in HobXV:2, originally a baryton trio, point the way to the sparkling humour in Haydn's later music.
In the very earliest trios the strings do little more than double the piano part, so it's surprising to find the violin recorded quite so forwardly, though the group's subtle shading of dynamics and tone is well captured, even in the slightly resonant concert-hall acoustic.
JANET BANKS