A fine composer emerges from the shadow of his father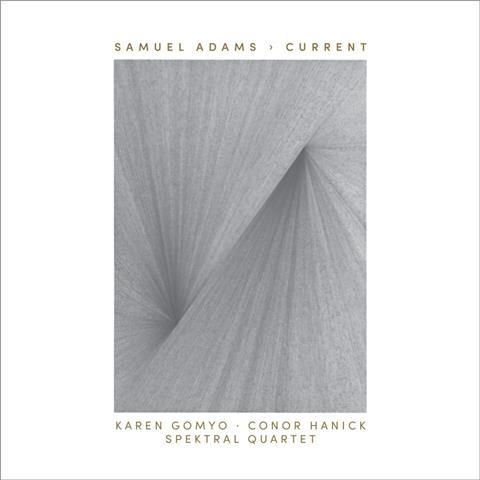 THE STRAD RECOMMENDS
The Strad Issue: November 2023
Description: A fine composer emerges from the shadow of his father
Musicians: Karen Gomyo (violin) Conor Hanick (piano) Spektral Quartet
Works: S. ADAMS Violin Diptych; String Quartet no.2 'Current'; Shade Studies
Catalogue number: OTHER MINDS RECORDS OM 1040-2
San Francisco-born composer Samuel Adams is the son of the better-known John – something you won't find mentioned anywhere in the notes to this compelling new disc of three deeply rewarding recent works. It's entirely understandable, of course, that Samuel might want his music appreciated purely in its own terms – and there's plenty here that deserves due consideration and recognition. But there are also elements that acknowledge some of his father's earlier works and musical thinking, even if they reframe them in a decidedly 21st-century context. The long second movement of his 2019 Second Quartet 'Current', for example, sounds like a modern-day Shaker Loops with its endless scurrying figures passed back and forth between players, though
Adams Jr plays up the music's machine-like artificiality with hisses and buzzes from miked-up snare drums, an effect put to equally intriguing effect in the quartet's more varied other movements.
Likewise, the second movement of his 2020 Violin Diptych picks out unusual melodic fragments on the piano from the violin's dashing, Bachian figurations, though it also introduces technology in resonators attached to the inside of the piano to produce attack-less washes of sound. The pieces' debts to minimalism are clear, and warmly acknowledged, but Adams achieves a very moving mix of cool-headed energy and propulsion with rich, passionate harmonies and gestures. His players match that beguiling mix, too: violinist Karen Gomyo takes her time in conveying the eloquent soliloquy of the Violin Diptych, while the Spektral Quartet – in one of its final projects before splitting up – plays with unerring precision and consistency in the quartet, but big-hearted intensity too (a balance that pianist Conor Hanick matches in the Terry Riley tribute Shade Studies).
It's a deeply rewarding disc that is by turns exhilarating and emotionally affecting, from a composer with very much his own distinctive voice – and captured in close, detailed sound.
DAVID KETTLE