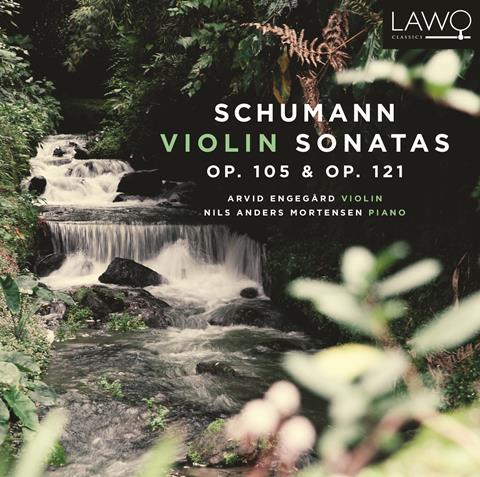 The Strad Issue: March 2017
Description: The poet speaks as a Norwegian duo take on the violin sonatas
Musicians: Arvid EngegŠrd (violin), Nils Anders Mortensen (piano)
Composer: Schumann
Catalogue number: LAWO LWC1110
Schumann's late violin sonatas are so rich in fantasy and unpredictable incident that it's no wonder each new recording sounds quite different from any that preceded it. They are wonderfully adaptable works, which generate a bardic history of interpretation.
The poet's voice in this case is Arvid EngegŠrd, who authentically evokes the split personalities of Schumann's music. After a rather brusque and impatient way with the strummed opening chords of the Second Sonata's third movement, he chooses a deliberately disengaged and plain tone just where other violinists would have opened their shoulders for the most affectionately legato phrasing. The reprise, however, is much warmer and quicker, although he goes on to display a sul ponticello tone even more extreme (and unmarked) than the spooky, scratchy, resinous friction of the First Sonata's finale.
Such abrasive contrasts are a hallmark of the disc, including a gruff and vernacular approach to the Fünf Stücke im Volkston. At every point I found that recent predecessors had more to offer, and were quite different according to the lights of their personalities. Ilya Gringolts (Onyx), Anthony Marwood (Wigmore Hall Live) and Carolin Widmann (ECM) are all technically surer, recorded to greater advantage – EngegŠrd is set too close to the microphone, both for his own sake and in duet with Nils Anders Mortensen – and with readier access to that tenderness that is a prerequisite for performing Schumann.
Peter Quantrill