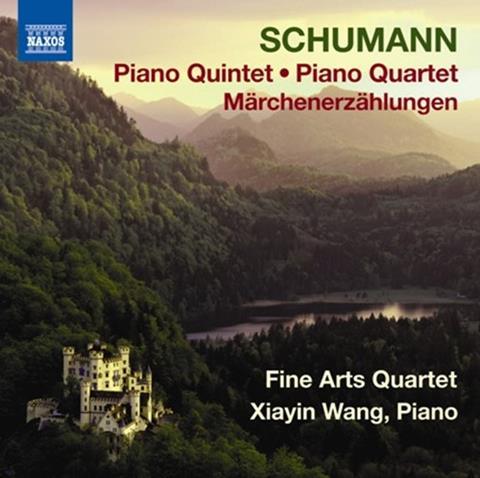 The Strad Issue: January 2013
Description: Accounts that can't compete with the best available
Musicians: Fine Arts Quartet, Xiayin Wang (piano)
Composer: Schumann
The budget price of this 2010 recording of Schumann's Piano Quintet might weigh in its favour, but otherwise it has little chance of competing. The opening fails to convey the life-affirming energy so inspiring in the right hands, the melodious cello theme is not sufficiently to the fore and the ensemble's rubato often sounds contrived. The finale, too, partly owing to a lack of purity in the recorded sound, feels rather tired, though the fleet-of-foot scherzo with Ralph Evans's wonderfully inconsequential-sounding violin solo in the trio leavens the mix.
The Piano Quartet fares better in a more exciting and committed performance. The first two movements are crisply played at a brisk pace, the Allegro full of a vitality that makes you sit up and take notice. The heavenly theme of the Andante cantabile melts like butter in the hands of cellist Wolfgang Laufer, while the fugato passage in the last movement benefits from the players' light, detached approach.
In the Märchenerzählungen (Fairy Tales), violinist Efim Boico and violist Nicolò Eugelmi's regular chamber partnership bears fruit in instinctive phrasing and excellent intonation. I prefer the more mellow tone of the clarinet original to this version but there is much charming interplay between the two stringed instruments.
JANET BANKS