The Colombian cellist receives a top prize of $10,000 a CD recording and concert opportunities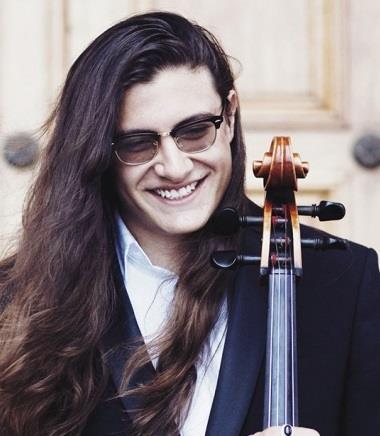 Santiago-Cañón-Valencia won first prize at the 2016 Carlos Prieto International Cello Competition in Mexico on Saturday.
The 21-year-old Colombian cellist, who receives $10,000, a CD recording and concert opportunities, is a former prize winner at a number of leading contests, including the Lynn Harrell Concerto Competition and the Pablo Casals International Cello Competition.
Second prize, worth $5,000, went to 26-year-old Russian Lev Sivkov - winner of the 2015 Naumburg International Cello Competition in New York.
Third prize, worth $2,500, was shared by 25-year-old Christine Lamprey from the United States and 22-year-old Christoph Croisé from Germany, who recently won the Alice & Eleonore Schoenfeld International String Competition cello section.
The Carlos Prieto Competition is open to cellists of all nationalities under the age of 34. This year's jury featured president Carlos Prieto, Philippe Muller, Mario Lavista, Asier Polo, Jesus Castro Balbi, William Molina, José Luis Galvez, and Mariol Arias.