Balanced performances present revealing insights into the composer's development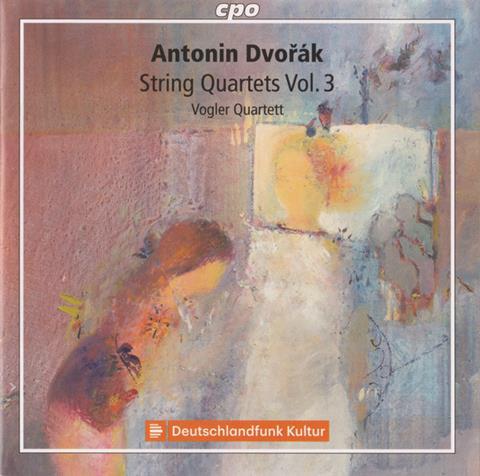 The Strad Issue: December 2019
Description: Balanced performances present revealing insights into the composer's development
Musicians: Vogler Quartet
Works: DVOŘÁK Complete String Quartets vol.3: no.8 in E major B57; no.6 in A minor B40; no.3 in D major B18
Catalogue Number: CPO 777 626-2 (2 CDs)
'Disliking exaggerated humility and despite the fact that I have moved a little in the great musical world, I remain what I always was: a simple Czech musician.' So saying, Dvořák effectively set the seal on his posthumous reputation. Yet even his natural modesty could not disguise his supreme achievement, so that despite not really hitting his stride until he was around 34, his earlier orchestral and chamber music is littered with disarmingly lyrical near-masterpieces, from symphonies and concertos to piano trios and string quartets.
What is particularly revealing about the three quartets recorded here are the small leaps forward one can sense between the expansive classicism of the Third Quartet of 1869/70 – at over an hour with repeats, comfortably Dvořák's longest piece of chamber music – the distinctly more 'folkish' and texturally varied Sixth (1873) and the Eighth's enhanced individuality, dating from the same axiomatic year (1875) as the Fifth Symphony and Serenade for Strings.
The Vogler Quartet, enhanced by the chamber-scale intimacy of the recording, succeeds in negotiating the precarious musical tightrope between special pleading and plain-speaking with a captivating naturalness and infectious vitality that points up the freshness of Dvořák's invention – arguably his strongest suit – more compellingly than, say, the Prague Quartet in its complete cycle for DG. If ultimately the Panocha Quartet (Supraphon) sounds more authentically Czech, the Vogler imbues this music with a Brahmsian integrity that is highly persuasive.
JULIAN HAYLOCK