Richly coloured playing in the second volume from a terrific duo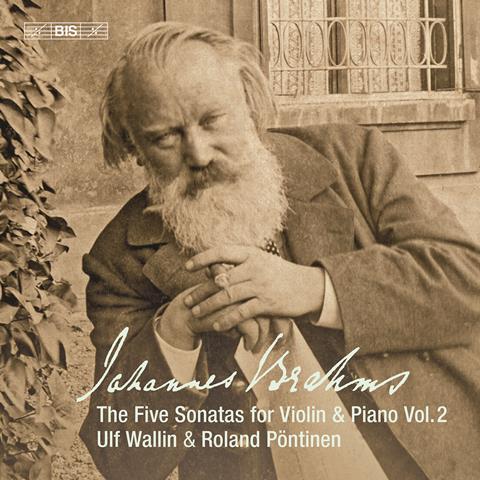 The Strad Issue: February 2020
Description: Richly coloured playing in the second volume from a terrific duo
Musicians: Ulf Wallin (violin) 
Roland Pöntinen (piano)
Works: Brahms: The Five Sonatas for Violin and Piano Vol.2: Sonata in E flat major op.120 no.2; Sonata no.2 In A major op.100; Sonata no.3 in D minor op.108
Catalogue Number: BIS 2419 (SACD)
This is Ulf Wallin's second CD of Brahms's five violin sonatas, with the well-known three plumped up by Brahms's own arrangements of his two clarinet sonatas. In the first movement of the E flat (clarinet) Sonata Wallin is sweeping and elegiac, gentle and confidential. The second movement is more robust and muscular. Wallin's sound is rich, with some dark-coloured vibrato. The final Andante con moto seems full of private thoughts until the animation of the rippling demisemiquavers and the fervour of the Allegro non troppo.
Wallin and Pöntinen play Brahms's A major Violin Sonata with open-hearted warmth, the melodies shaped with generous expression. In the final movement their constantly changing tone colours reveal an emotionally complex musical landscape.
The first movement of the D minor Sonata is full of subtly crafted little questions, many consisting of only a few notes, some of which end in almost nothing, nestled within playing of exuberant melodic expression. The Adagio has veiled beauty, the third movement has charm, and the final Presto is all terrific nervous energy. Roland Pöntinen is a sensitive partner. The recorded sound is generous and clear.
TIM HOMFRAY