A new line-up offers a fresh perspective on two French trios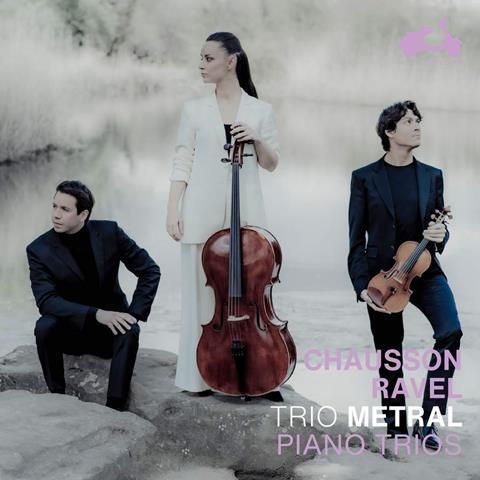 The Strad Issue: December 2023
Description: A new line-up offers a fresh perspective on two French trios
Musicians: Trio Metral
Works: Chausson: Piano Trio. Ravel: Piano Trio
Catalogue number: LA DOLCE VOLTA LDV122
Pianist Victor may be the last Metral standing in this piano trio, originally formed with two of his siblings. But in its newer formation the Trio Metral would seem to display the same 'sophisticated interplay of voices' and ability to 'raise the temperature' of its earlier line-up noted by Tim Homfray in October 2019, in its Mendelssohn piano trios (see bit.ly/3S3Polg).
The players certainly raise the temperature in Chausson's Piano Trio, which he composed at the age of 26. Whether its musical imprint quite warrants its technical difficulty is open to debate, but these players dive right in, to liberating, even hedonistic effect.
As finely as the Metral grasps Chausson's rich Romantic idiom – tempered by a scampering intermezzo-like second movement – it captures the frozen beauty of Ravel's first movement even better (helped by the recording quality: spacious, yet detailed and intimate). In the second theme the musicians bring to mind the magical realm of 'Le jardin féerique' from Mother Goose. There's sprung precision in the second-movement scherzo, but plenty of tonal core too, while the slow tread of the Passacaille (marked 'Très large') is well judged, and the cello at its opening is gloriously woody. The 'sophisticated interplay of voices' is on display in the finale as much as anywhere: intricate yet confident, closing with real ecstatic abandon.
EDWARD BHESANIA