A viol master puts a bass instrument in the spotlight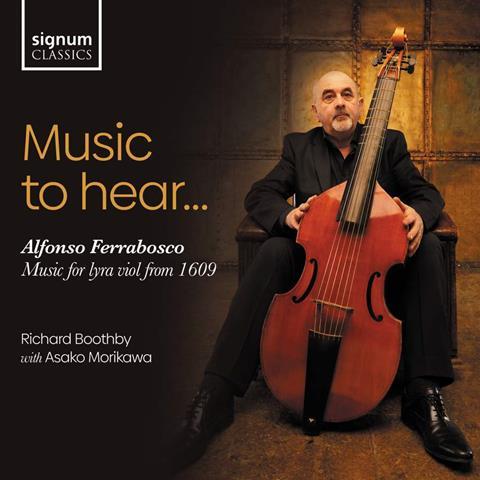 THE STRAD RECOMMENDS
The Strad Issue: July 2023
Description: A viol master puts a bass instrument in the spotlight
Musicians: Richard Boothby (lyra viol) Asako Morikawa (viola da gamba)
Works: Alfonso Ferrabosco the Younger: Music for lyra viol from 1609: Lessons for 1, 2 and 3 viols
Catalogue number: SIGNUM SIGCD757
Richard Boothby sits squarely in the cover photo, holding what looks like at first like a small double bass but with the six strings of a viol – a lyra viol, in fact. Usually found playing the lowest line in consort music with Fretwork or formerly with the Purcell Quartet, Boothby has the stage mostly to himself in this solo lockdown project.
London-born Ferrabosco (1575–1628) made his name in James I's court, where he was renowned as a virtuosic player of the lyra viol and as a composer, writing music for Ben Jonson's stage works.
These dances from Ferrabosco's landmark 1609 Lessons are full of haunting music, a portal back to Stuart times when this instrument was renowned for its melancholy, affecting sound.
It is surprising how high this large instrument can go – players were instructed to tune the top string as high as it would go without breaking – and Boothby coaxes an expressive, glowing sound in a reverberant church acoustic from its spread chords and gracefully placed notes.
A succession of almaines and galliards are each followed by a short compound-time, jollier coranto. For all but two tracks, Boothby plays all the parts himself with unrivalled virtuosity, ranging from the flamboyant to the reflective.
JANET BANKS