Tim Homfray heas the performance of Shostakovich and Franck at London's Wigmore Hall on 13 April 2023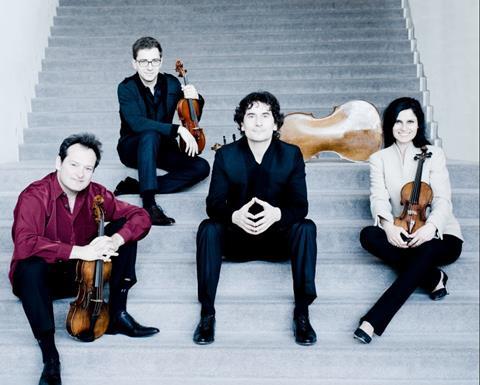 Shostakovich's Piano Quintet began this concert, with cellist Antoine Lederlin strong and supple in the Prelude. After the light, floating melodies of the opening of the Poco più mosso the players moved into forceful majesty for the Lento. The opening voices of the second-movement Fugue were played at a whisper, a mournful unfolding, expressive but restrained, followed by powerful declamation in the loud central section. The Scherzo was rustic, stomping and muscular, in great contrast to the Intermezzo, with its steadily increasing expressive intensity, a beautifully sustained arc to and from the central appassionato above the walking bass. In the allegretto Finale the musicians tempered naive open-heartedness with patches of troubled darkness.
The second half was devoted to a red-blooded theatrical performance of César Franck's Piano Quintet, apt for a work marked dramatico in its first bar and peppered with calls for passion and expression. After the fervid rhetoric of the string opening and pianist Bertrand Chamayou's quiet and restrained response, the Allegro was a potent mix of powerful urgency and introspection. If the quintet has a narrative, its central Lento is definitely a love scene, and the players brought to it ardent emotion and supreme tenderness, leading to a powerful climax. The final Allegro non troppo was restless and grandiose.
TIM HOMFRAY