Isserlis and Shih's Proustian programme is full of spontaneity and lyrical delight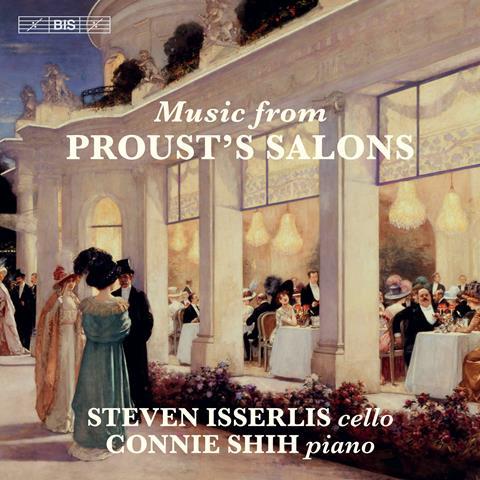 The Strad Issue: May 2021
Description: Isserlis and Shih's Proustian programme is full of spontaneity and lyrical delight
Musicians: Steven Isserlis (cello) Connie Shih (piano)
Works: Hahn: Variations chantantes sur un air ancient. Fauré: Romance op.69; Élégie op.24. Saint-Saëns: Cello Sonata no.1 in C minor op.32. Duparc: Lamento (Cello Sonata in A minor). Holmès: Récitatif et Chant (arr. Isserlis). Franck: Cello Sonata in A major (arr. Delsart)
Catalogue number: BIS BIS-2522
This enterprising programme focuses on the contemporary music enjoyed by French novelist Marcel Proust in the salons of high society in fin-de-siècle Paris. Its two-course menu begins with music by Saint-Saëns and his pupils, including a deftly characterised variation set by Proust's one-time lover, Reynaldo Hahn, on a melody by Cavalli. Fauré's lyrical Romance, eloquently shaped, follows along with his poignant Élégie, infused with a kaleidoscope of colours from Steven Isserlis's 1726 'Marquis de Corberon' Stradivari. Isserlis and Connie Shih's powerfully projected rendition of Saint-Saëns's First Sonata includes both its original finale and replacement and showcases their technical agility, sonorous lyricism and impressive unanimity of interpretative thought.
Franck and his pupils provide the substance for the second course, commencing with a moving interpretation of another elegiac movement, from Duparc's unpublished Cello Sonata, and Isserlis's free arrangement of excerpts from Holmès's cantata La vision de la reine, sensitively dispatched. Accounts of Jules Delsart's arrangement for cello of Franck's Violin Sonata often fail to convince, but not this one.
With their technical mastery, perceived empathy and profound musical insights, these performers skilfully balance the work's moments of drama, rapturous grandeur and repose with impressive control and a winning spontaneity. Recording quality and balance are exemplary.
ROBIN STOWELL