Stunning contemporary quartet music from Icelandic composer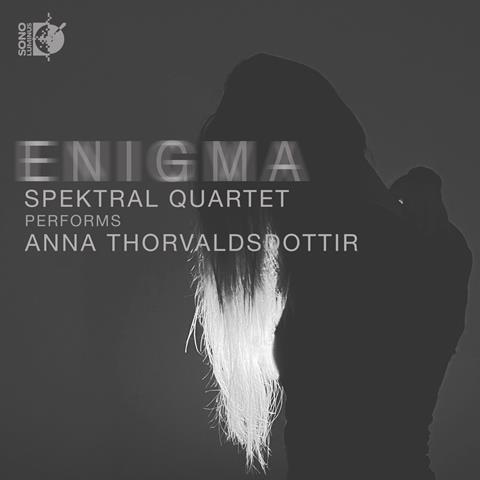 THE STRAD RECOMMENDS
The Strad Issue: November 2021
Description: Stunning contemporary quartet music from Icelandic composer
Musicians: Spektral Quartet
Works: Thorvaldsdóttir: Enigma
Catalogue number: SONO LUMINUS DSL-92250
Enigma, by Icelandic composer Anna Thorvaldsdóttir, is quite simply a magnificent achievement and a major addition to the string quartet repertoire, here given a committed, lovingly crafted performance by the Chicago-based Spektral Quartet, for whom Thorvaldsdóttir wrote it. With commissions from the likes of the Berlin and New York Philharmonics, Thorvaldsdóttir is already a major name in contemporary music, and even in her first work for string quartet, she manages to pose profound questions. Its title feels entirely appropriate: she explores states in constant flux, asking when noise becomes sound, when sound becomes music, and what imbues her music with the huge emotional heft that it wields.
From keening birdsong glissandos to icy harmonics, from massed col legno tapping that skitters across the ensemble to glowing tonal triads, Thorvaldsdóttir butts granitic monoliths of sound up against each other in her slow-burn opening movement, layering them on top of one another in her second, then forming an emotional arch of textures in the final movement. The result makes for challenging and uncompromising listening, certainly, but also seems to strain at the limits of what a string quartet can even be: her expansive soundscapes have horizons so distant that they sound scarcely achievable by four string players, and while there's an elemental impassivity to much of the music, it feels deeply personal, too, not least in the heart-tugging shifting tonal harmonies and string-scraping 'breathing' that end the work.
The Spektral players observe the letter of Thorvaldsdóttir's microscopically detailed score while injecting the thrill of new discovery, crucially allowing this majestic music the time and space it needs to hit its mark. It's a mesmerising, cathartic performance, captured in close, authentic sound.
DAVID KETTLE