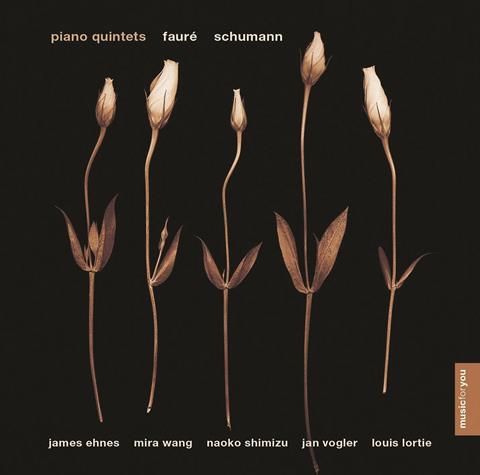 The Strad Issue: October 2018
Description: A crack team of soloists play together like old friends
Musicians: James Ehnes, Mira Wang (violins), Naoko Shimizu (viola), Jan Vogler (cello), Louis Lortie (piano)
Works: SCHUMANN Piano Quintet in E flat major op.44, FAURÉ Piano Quintet no.2 in C minor op.115
Catalogue Number: SONY CLASSICAL 88875073042
This CD was made at the 2003 Moritzburg Festival, an event organised by Jan Vogler, the cellist on the recording. There is no long-established group here, but the musicians have a great unanimity of purpose, which enables them to negotiate assuredly through the constant emotional shifts of Schumann's Piano Quintet.
They move through jubilation, turbulence and song in the first movement, binding them together in a great musical arc. The halting trudge of the second movement, with its pregnant silences, gives way to crisp, pointed playing in the Agitato and later to beautifully shaped melody from Ehnes, floating over his companions. In the bustling scherzo the second Trio scampers superbly, and there is great rhythmic drive in the finale, balanced by sweet-toned playing in its moments of repose.
There is sweet playing, too, in Fauré's Second Piano Quintet, although it is neither cloying nor indulgent. Rather it is both tender and muscular. In the Andante they move like old friends, stretching a phrase here, holding another for the briefest moment. Their performance is both tonally rich and melodically subtle. The recording, both full and warm, does them full justice.
TIM HOMFRAY