A new chamber orchestra makes an impressive debut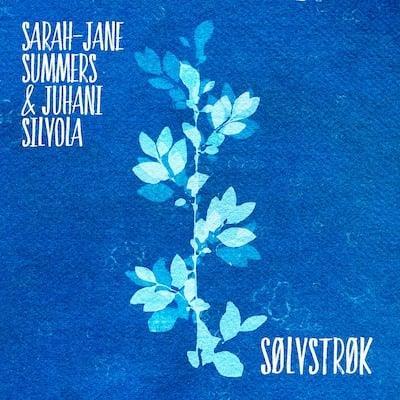 The Strad Issue: September 2023
Description: A new chamber orchestra makes an impressive debut
Musicians: Sarah-Jane Summers (violin) Juhani Silvola (guitar) Silverstroke
Catalogue number: HEILO HCD7384
There's passion and energy in spades in this new multinational collaboration between Inverness-born fiddler Sarah-Jane Summers and her Finnish-born guitarist/composer husband Juhani Silvola, plus the 12-piece Silverstroke ensemble of string players they've assembled in Oslo, where they're both now based. Summers propels things along winningly with her athletic, muscular playing, ringingly clear on the opening track 'Tune for Alistair', though rich and dripping with expressive portamento in the seasonal Shetland tune 'Christmas Day I Da Mornin''. Silvola's experience as a dance music producer is put to good use in the builds and drops of 'Number 81', though they're convincingly rethought for a distinctively folk idiom.
Most impressive, however, are Summers and Silvola's inventive and constantly changing ensemble arrangements, which brilliantly showcase the talents of their musicians – from the punchy, Mozart-inspired 'Miss Mary MacDonald' to the fluid melodic imitations of 'Call & Response', inspired by Gaelic psalm singing (and also the first opportunity to hear Silvola's expressive, strongly articulated guitar playing).
There's little sense of slavish adherence to tradition here: instead, Silverstroke is a joyful, thrillingly inventive amalgam of Scottish and Norwegian tunes plus original compositions whose interconnections run so deep that it would be impossible (and fruitless) to tease them apart. Far better to revel in Summers and Silvola's abundant spirit and vitality, captured in a warm, rich recording.
DAVID KETTLE