Fifty violins plus 50 microchips equal a mesmerising sonic experience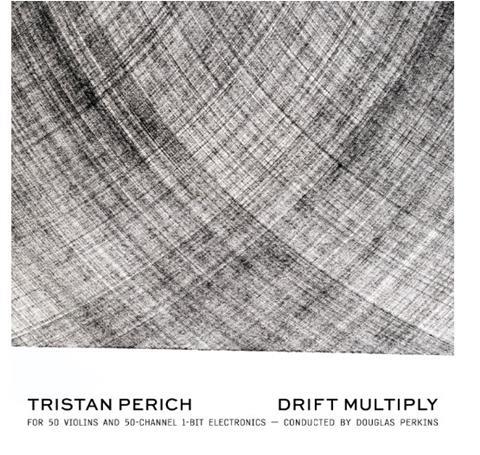 The Strad Issue: February 2021
Description: Fifty violins plus 50 microchips equal a mesmerising sonic experience
Musicians: Violinists from the Royal Conservatory of The Hague, Codarts and Doelen Ensemble/Douglas Perkins
Works: Perich: Drift Multiply
Catalogue number: NEW AMSTERDAM/NONESUCH 075597918199
An ensemble of 50 violinists, accompanied by 50 adjacent one-bit, on-off microchips emitting raw, primitive electronic tones through miniature loudspeakers, the 100-strong group works through slowly evolving musical patterns conceived by New York-based composer and visual/sonic artist Tristan Perich.
If that makes Drift Multiply sound arid and forbidding, that couldn't be further from the truth. Yes, there's a lot here that harks back to the earliest days of minimalism – indeed, Perich seems consciously to quote Glass and Reich at certain moments. But Drift Multiply is an exceptionally beautiful sonic experience, inevitably quite mesmerising in its shifting repetitions, but full of humour and surprises, too – notably when throbbing harmonies dissolve gradually into noise, then continue on into pure rhythm.
More seriously, however, Perich conjures a remarkable variety of textures and sound qualities from his unconventional ensemble, not only blurring boundaries between the electronic and the acoustic, but also encouraging deep listening into the warp and weft of the sonic material itself. At times it's unavoidably cool and mathematical – it's no coincidence, surely, that Perich studied maths and computer science alongside music – but overall the work's highs, lows and unexpected byways form a profoundly moving emotional journey.
Drift Multiply gets a brisk, precise performance from violinists drawn from three Dutch institutions, with focused direction from Douglas Perkins. This is a seductive, captivating disc of deeply rewarding music, brilliantly captured in warm, focused sound.
DAVID KETTLE