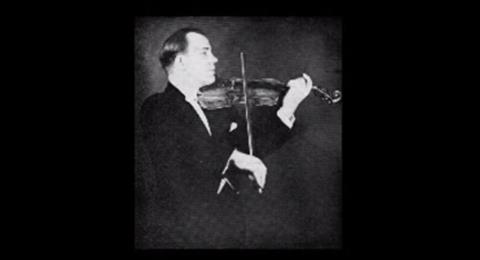 For years, Jascha Heifetz was believed to have made a series of spoof recordings under the name Joseph Hague. In the June issue, we reveal that Hague was a real person – and track his life and career as a violinist, teacher and rosin maker in the US. Here's one of the Hague recordings formerly ascribed to Heifetz.

'Liner notes to this recording written by Hague himself provide a glimpse of his warm and self-deprecating sense of humour: 'Practising these bird songs on the violin proved to be, at one time, strictly a pain in the neck – not only to myself, but also to the tortured ears of my relatives and neighbours.'' – Dario Sarlo in the June 2013 issue
To download the digital edition of the June issue, go here.