Serious, rigorous performances from siblings stand up with the finest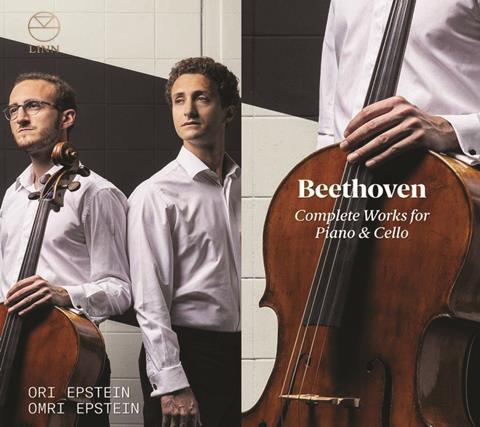 THE STRAD RECOMMENDS
The Strad Issue: February 2020
Description: Serious, rigorous performances from siblings stand up with the finest
Musicians: Ori Epstein (cello) Omri Epstein (piano)
Works: Beethoven: Complete Cello Sonatas and Variations
Catalogue Number: LINN CKD627 (2CD)
Anyone following the series of Dvořák piano trio recordings from the Busch Trio on Alpha will know what to expect from the ensemble's sibling cellist and pianist: articulate playing that's in hock to no particular performance tradition but which speaks with direct and unaffected eloquence. Such virtues are especially valuable in the expansive – not to say grandiose, even rambling – early sonatas, where even the most distinguished duos may lose momentum and direction. Not the Epsteins, and their readings are complemented here by a recording that's as lucid as their musicianship.
I love how the Bachian rigour of op.5 no.2's finale is counterbalanced by a rough and very characteristic humour: Beethoven in the mood to sink a few pints and settle a few scores. Yet he was equally capable of delicacy of feeling, which is captured so deftly by Ori Epstein in drawing out the opening melody of op.69. The philosopher-poet of the op.105 sonatas is accorded time to make his points: these are ruminative works unlike the more capricious and densely argued late quartets, and they require patience of both performers and listeners. The Epsteins understand this well.
Perhaps the joie d'esprit of the variations is a casualty of such serious-minded playing, and Omri Epstein takes over as the more characterful musician of the pair. However, not since the Isserlis/Levin partnership on Hyperion have I encountered a more artistically complete account of the sonatas, nor one so full of care and surprise.
PETER QUANTRILL