Transformative Bach-inspired collection highlights the architecture of the music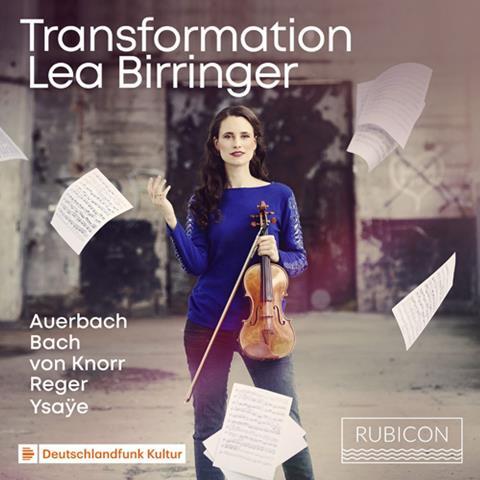 THE STRAD RECOMMENDS
The Strad Issue: December 2021
Description: Transformative Bach-inspired collection highlights the architecture of the music
Musicians: Lea Birringer (violin)
Works: Bach: Partita no.3 in E major BWV1006. Reger: Praeludium and Fugue in D minor op.117 no.6. Ysaÿe: Sonata for solo violin in A minor op.27 no.2. Knorr: Partita for violin solo. Auerbach: par.ti.ta for violin solo
Catalogue number: RUBICON RCD1069
This is one of those rare recordings that seduces simply by the sound it makes. It perfectly blends projection and detail within a gentle ambient halo, and it comes as no surprise to discover the location: Berlin's Jesus-Christus-Kirche, where, most famously, Herbert von Karajan's analogue recordings with the Berlin Philharmonic were invariably captured. Lea Birringer's tonal radiance and sparkling articulation captivate the senses throughout an ingenious programme celebrating the seemingly inescapable creative impact of Bach's solo violin music.
In Bach's E major Partita, Birringer combines youthful freshness with a beguiling subtlety of phrasing and dynamic that captures the music's (mostly) sunny disposition to perfection. Her multiple-stopping/spread chords are almost impossibly smooth and elegantly dispatched, her intonation flawless and sensitively attuned to the key's natural cushioned brilliance, and moments of decorative fantasy exquisitely tasteful. She never seems to stop 'dancing' with the music, inflecting each section with just the right degree of supple temporal elasticity.
It is easy in both Reger's D minor Praeludium and Fugue and Ysaÿe's Second Solo Sonata (with its haunting Bachian echoes) to adopt a thrusting interpretative profile, yet Birringer never loses her cantabile composure, nor her rare instinct for nurturing her instrument's natural resonances. No less captivating are her quick-fire musical reflexes in Lera Auerbach's 2007 par.ti.ta, whose ten short(ish) movements (as Birringer points out in her fine booklet note) afford 'an intriguing glimpse into the past and the future'. The real discovery, however, is the four-movement G minor Partita by Ernst-Lothar von Knorr (1896–1973), which features a chaconne, based on a popular German folk song, of time-suspending structural poise.
JULIAN HAYLOCK