Three Nordic cello concertos offer vocal textures and more light than shade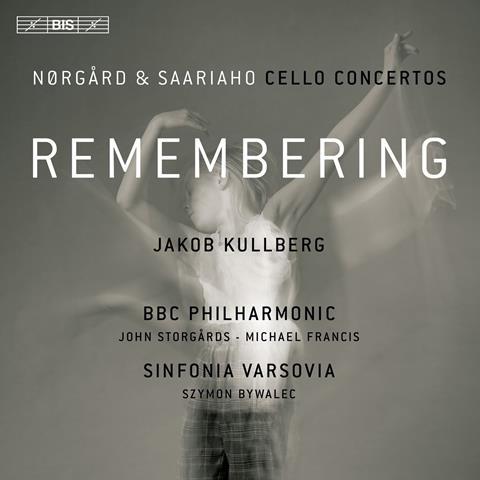 The Strad Issue: December 2021
Description: Three Nordic cello concertos offer vocal textures and more light than shade
Musicians: Jakob Kullberg (cello) BBC Philharmonic,Sinfonia Varsovia/ John Storgårds, Michael Francis, Szymon Bywalec
Works: Nørgård: Between (Cello Concerto no.1) Remembering Child (Viola Concerto arr. Kullberg). Saariaho: Notes on Light
Catalogue number: BIS BIS-2602 (SACD)
Remembering
Nordic cello concertos are not in short supply, but Notes on Light (2006) cuts against the geographically deterministic grain of long dark nights of the soul. A clear form helps: five movements, of which the 'Eclipse' fourth gives the soloist a rest from his otherwise taxing labours. So does the theme of light, which draws from Saariaho (not unusually in this respect) refined and moonlit textures to offset the cello part's sighing mezzo register and support its cantilena sections.
The concerto's lyrical heart is the third-movement 'Awakening' but the emotional charge is carried largely by the dappled expressionism of the harmony. Kullberg comes into his own, however, in the 'Heart of Light' finale as it strives towards and maybe achieves a cool transcendence. Remembering Child makes a more direct appeal, composed in memory of the teenage American peace activist Samantha Smith, who died in 1985. Even when transposed down the octave, Kullberg's own arrangement loses none of the original's plangency in the centred, evenly registered tenor of his playing.
I found Between a tougher nut to crack: thickly scored and more diffuse especially in the first movement, whether or not intentionally so on Nørgård's part, as the piece embodies a gradual coming to terms between soloist and orchestra. The world of Schoenberg's Five Orchestral Pieces op.16 is lusciously evoked in the brief middle movement, but the finale returns to a mode of oatmeal-textured rumination. The precision and security of both engineering and execution score over previous recordings of all three works.
PETER QUANTRILL