A rare opportunity to hear a composite sonata complete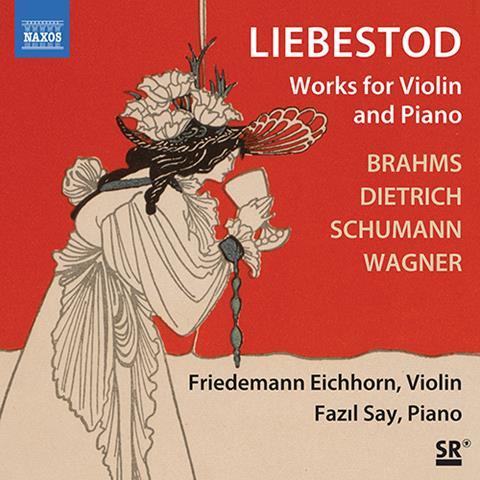 The Strad Issue: November 2023
Description: A rare opportunity to hear a composite sonata complete
Musicians: Friedemann Eichhorn (violin) Fazil Say (piano)
Works: Brahms/Dietrich/Schumann: F–A–E Sonata. Schumann: Violin Sonata no.1; Three Romances op.94. Wagner: Tristan und Isolde: Prelude and Liebestod (arr. Say)
Catalogue number: NAXOS 8.574434
Having released a disc for Naxos in 2020 of works by Say, violinist Friedemann Eichhorn and pianist/composer Fazil Say now return with a programme centred around German Romanticism.
Eichhorn's burnished tone serves this repertoire well. His lyricism has an attractive lift in Schumann's Violin Sonata no.1, whose first movement has a suitably restless passion, although Say's accompaniment could add more granular detail. The balance between the instruments is just about right, but we don't get the impression of a piano with reserve under the bonnet. There's charm, even a touch of nonchalance, in the Allegretto, and brittle precision in the scherzo-like finale, without ever sounding tense.
Eichhorn shows a similar flexibility in Schumann's Three Romances, enjoying the expressive freedom offered by these salon-like pieces. The Eichhorn/Say ensemble is especially close and subtle here.
This programme offers a good opportunity to hear the complete composite F–A–E Sonata written for Joachim. The momentum and robust, martial tone in Brahms's movement reminds us why it remains the best-known of the four but, beyond Schumann's two contributions, Eichhorn brings off the opener by Schumann's pupil Albert Dietrich with persuasive drama. The Prelude and Liebestod from Tristan and Isolde is a guilty pleasure to close, by turns intimate and surging.
EDWARD BHESANIA