A fitting 400th birthday present for this master of the viol consort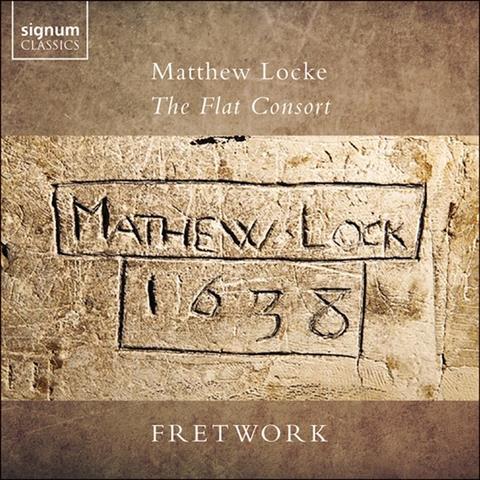 The Strad Issue: May 2022
Description: A fitting 400th birthday present for this master of the viol consort
Musicians: Fretwork, Silas Wollston (harpsichord) David Miller (archlute, theorbo)
Works: Locke: Suites: no.1 in C minor, no.2 in B flat major, no.3 in D minor, no.4 in B flat major, no.5 in A minor; Duos for two bass viols: no.2 in D major, no.4 in C major
Catalogue number: SIGNUM CLASSICS SIGCD 696
Matthew Locke: The Flat Consort
Fretwork's programme focuses on Locke's eccentric and diverse approach to suite composition. His Flat Consorts have varied instrumentation (nos.1 and 2 involve a treble, tenor and bass viol and the others one treble and two basses) and are dominated by their restless fantazias. Fretwork's four players swap roles for each suite and carefully shape these fantazias' individual lines and the imitative interplay between them, contrasting their alternately sombre and lively affects with subtlety and refinement and negotiating tempo changes with a nice unanimity of ensemble.
The group meets the more virtuoso challenges of Suites nos.3, 4 and 5 with ease and gives due weight to Locke's theatrical gestures, adventurous harmonies and other stylistic idiosyncrasies. Their transparent textures have been skilfully captured in a balance that slightly favours the treble viol but gives due presence to the imaginative continuo contribution. The dance forms intertwined with the fantazias are powerfully characterised, especially the French-influenced Courante of no.3, the lilting Saraband of no.4 and the lively Jiggs of nos.1 and 2.
Two engaging Duos for bass viols, each sporting four fantazias, offer further textural contrast. Of similar construction and capricious idiom to the suites, they deftly balance what Locke himself described as 'art and contrivance' with 'light and airy musick' and are adroitly and persuasively dispatched.
ROBIN STOWELL