Australia and Britain are brought together to potent effect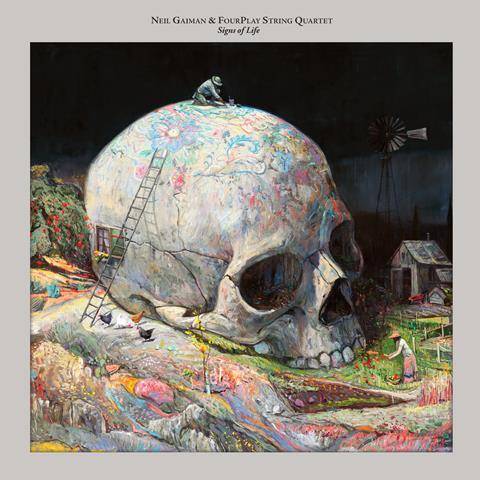 The Strad Issue: July 2023
Description: Australia and Britain are brought together to potent effect
Musicians: Neil Gaiman (narrator) FourPlay
Catalogue number: INSTRUMENTAL RECORDINGS INST009LP-C1
Sydney-based FourPlay has very successfully carved out a largely non-classical niche, reimagining music by Metallica, Radiohead and several other rock, pop and jazz artists for string quartet in striking, inventive and thoroughly idiomatic new forms. The FourPlay members first worked with British fantasy writer Neil Gaiman at a Sydney Opera House event in 2010, and their new release brings together music from projects across their long-standing relationship.
If you're hoping for the grit and immediacy of live performance, think again: Signs of Life is very much a studio album, heavily produced and laden with sonic effects and electronics. But it's also a brilliantly engaging, often revelatory listen, and one that matches Gaiman's own disarmingly unassuming narrations on themes as profound as truth, death, history and colonialism with FourPlay's endlessly inventive, witty musical responses. Their twisty, oily, Indian-influenced meanderings provide an ideal sonic backdrop to Gaiman's Möbius Strip, for instance, and they sashay their way through his vampiric Bloody Sunrise and offer a stomping, Weill-like backdrop to Joan of Arc returning from the grave in The Problem with Saints.
Most powerful, however, are the austere, slow-moving string lines – increasingly anguished and passionate – that surround Gaiman's meditation on facts and free speech in Credo, and the sounds of the didgeridoo and the Australian bush evoked in his savage denunciation of colonial destruction, Poem first read on January 26th 2011 at the Sydney Opera House. It's a disc of musical joys and poetic insights, and an unconventional pairing of forces that more than demonstrates its worth.
DAVID KETTLE