Perfect pairing brings beguiling lyricism to Brahms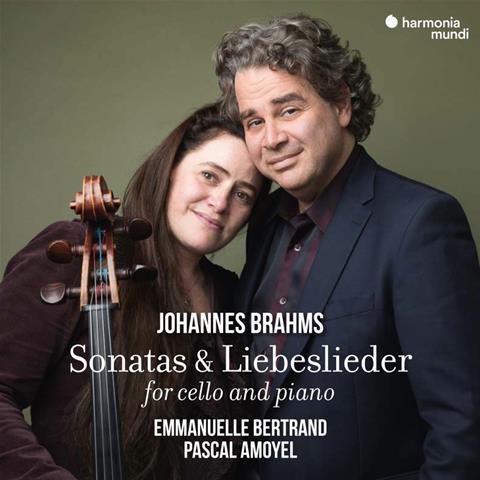 The Strad Issue: October 2021
Description: Perfect pairing brings beguiling lyricism to Brahms
Musicians: Emmanuelle Bertrand (cello) Pascal Amoyel (piano)
Works: Brahms: Cello sonatas: no.1 in E minor op.38, no.2 in F major op.99; Six Songs for cello and piano; Hungarian Dances
Catalogue number: HARMONIA MUNDI HMM 902329
Here is a great thing: a duo always in profound and accomplished rapport. Cellist Emmanuelle Bertrand and pianist Pascal Amoyel open Brahms's E minor Sonata gently, attentive to the 'non troppo' qualification of the Allegro marking. They are similarly responsive to the dolce instruction in the second phrase, and to its appearances later in the movement. There is a gripping sustained build-up to the fortissimo intensities of the development, and the whole span of the movement is deftly shaped up to its quiet final valediction. In the Allegretto quasi Menuetto there is lightness and charm, with tightly contained energy in the lifted staccatos and, in the final Allegro, strictly played scuttling triplets contrast with passages of expressive warmth played with judicious rubato.
The F major Sonata opens with a joyous upward swoop, an infusion of vitality that carries it through to the mysteries of the rocking semiquavers of the development and beyond. The musicians start the Adagio affettuoso more briskly than some, but immediately pull back. Such variations in speed appear again in a reading imbued with yearning and wondrous lyricism. The general vigour of the third movement Allegro passionato is tempered with moments of intimate conversation, and the final Allegro molto is captivating and happy.
A selection of song arrangements, heartfelt and beautiful (and uncredited) completes the disc. The sound is well balanced and warm.
TIM HOMFRAY