Hybrid ensemble presents some rare gems and a debut recording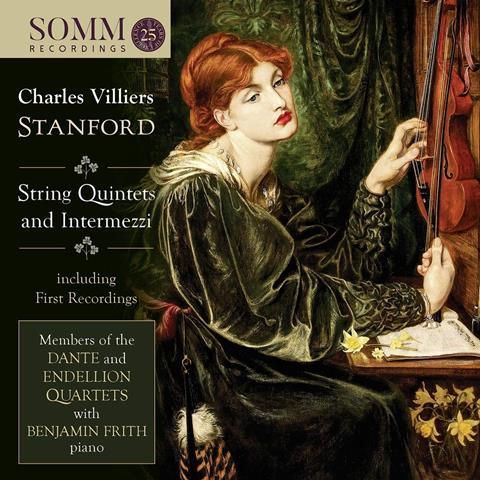 The Strad Issue: March 2021
Description: Hybrid ensemble presents some rare gems and a debut recording
Musicians: Members of the Dante and Endellion Quartets, Richard Jenkinson (cello)
Works: Stanford: String Quintets: no.1 in F major op.85, no.2 in C minor op.86; Three Intermezzi for cello and piano op.13
Catalogue number: SOMM RECORDINGS SOMMCD 0623
There are lush textures in Stanford's quintets, which are performed with rich, warm tone by this hybrid ensemble and aided by close recording in a resonant church acoustic. There is busy, inventive writing in the first movement of the F major Quintet, made clear by sensitive playing, with some fine prominent viola cameos (from either Yuko Inoue or Garfield Jackson). Stanford's love of Ireland inhabits the Andante, which slips into melancholy musing, with keening melodies, and the opening of the finale is restless, sometimes halting, streaked with quick, light arpeggios. The leader Krysia Osostowicz is eloquent here, before launching into a jig, crisp and high-spirited, underpinned by Richard Jenkinson's full-bodied cello.
This first recording of the C minor Second Quintet is overdue, particularly given the quality revealed here. In the broad first movement the players weave together its considerable narrative tension, its moments of lyrical release and feeling of continuous flow. After the constant invention of the Andante, there is sparkling playing of the fleet Allegro molto, which is almost Mendelssohnian in its lightness. The Finale grows to an ultimately grand and satisfying resolution.
Between the two quintets Jenkinson gives elegant, sophisticated accounts of the Three Intermezzi, moving easily between turbulence and gentle melody.
TIM HOMFRAY