Peter Quantrill waxes lyrical about the recital at Wigmore Hall, London, on 10 December 2019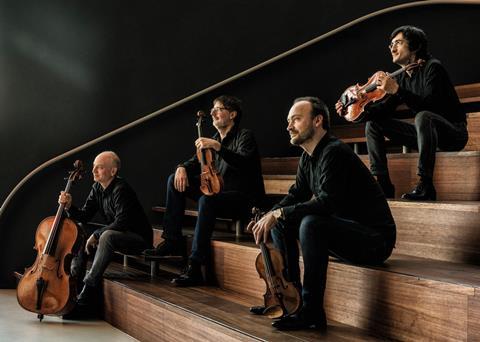 Not for the Quatuor Danel the antiseptic steely lines of much modern Shostakovich playing. Instead they joined the dots of the Second Quartet's Romantic outlines with a full, Brahmsian legato, a sense of identification rare among non-Russian ensembles and some truly quiet dynamics rarely achieved at Wigmore Hall. The last semiquaver of precision mattered less on the night than the quartet's direction of travel towards a personal world of expression that only really snapped into focus with the Third Quartet. After another scratchy opening, the Danel's extrovert approach lent a severe but not relentless logic to the opening Allegretto's parody of Classical manners. Marc Danel's strong leadership brought symphonic parallels to mind in the subsequent pair of scherzos – the second of them sounding more than ever like a sketch for the Tenth's manic dance on Stalin's grave.
A sense of timing is what often lifts Shostakovich's material from the banal to the sublime – like Puccini compared to his verismo rivals – and it was the crucial ingredient missing from the Third Quartet of his young associate Mieczysław Weinberg. Dating from 1944, the piece sounds at least two decades rather than two years earlier than the older man's Third. Weinberg's idiom of retrograde Classicism is understandable at a time when many artists took refuge from outer strife in old forms, but the Danel's passionate advocacy – they remain the only ensemble to have recorded a complete Weinberg cycle – couldn't disguise the threadbare melodic content and flat development of the Third's overworked attempt at cyclical unity.
PETER QUANTRILL