Tim Homfray visits London's Wigmore Hall on 26 May 2023 for a performance of Mendelssohn, Milhaud and Schoenberg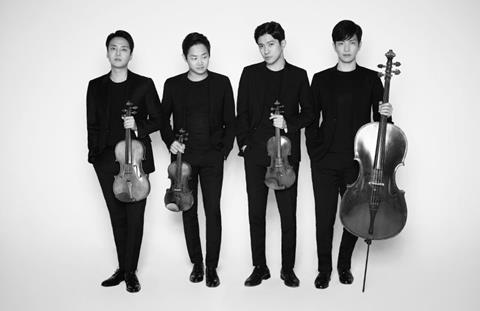 The Novus Quartet opened its concert with a rare appearance of a Milhaud quartet, his sixth. After a plaintive viola melody from Kyuhyun Kim there was skilful interlacing of parts in the first movement. The central Très lent was supple, with creamy, sensual playing, and the finale was vivacious, with excellent accord between first violin and cello several octaves apart.
The Adagio opening of Mendelssohn's A minor Quartet (no.2) was given minimal vibrato, but in the passionate outpouring of the Allegro details were lost: dotted rhythms blurred and small notes indistinct. The second-movement fugue built to a climax of mighty emotion. The Allegretto of the third movement had an essential simplicity, albeit with a few bulges, before the players pecked lightly with upbows through the central Allegro di molto, following which the leader Jaeyoung Kim emoted splendidly in his recitative before the dashing finale got under way.
After the interval came another rarity: Schoenberg's First Quartet. The playing was sinuous and well balanced, with subtle dynamic nuance. The players were good at turning the heat down as well as up when Schoenberg was in full flow, and there was constant shifting of prominence between instruments in this busy score. Amid its astringencies there were glimpses of sinister cabaret and suave coffee house music. The slow section was poised and reflective, with a beautiful, hushed threnody from viola player Kyuhyun Kim.
TIM HOMFRAY