Tim Homfray goes to hear a recital of Buxtehude, Matteis, Fazil Say, Westhoff, Berio and Marais at London's Wigmore Hall on 24 April 2023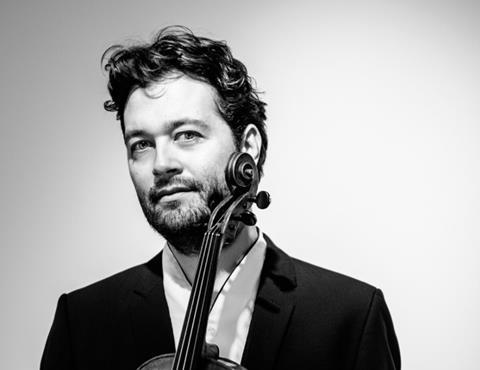 Violist and violinist Lawrence Power was joined by lute player Sergio Bucheli in this hour-long lunchtime concert for another of his themed programmes. The thread this time was 'Imitations', with a programme of mostly short pieces and movements ranging over five centuries.
He began on the violin with the Prelude and Chaconne from Buxtehude's Trio Sonata in A, played with improvisatory freedom and theatrical aplomb, enlivened by sudden dynamic outbursts and nimble runs. Later came Matteis's Ground after the Scotch Humour in folk fiddle style. A great chronological leap took him to the world premiere of Fazil Say's 2021 solo Viola Sonata, with a keening, anguished lament in the first movement, followed by an Allegro assai of increasing virtuosity and a catalogue of bowing styles leading to a brilliant finish.
There were two imitation movements from Johann Paul von Westhoff, one of bells – a study in rapid string crossing played with delicate intensity – the other of a lute (pizzicato of course). Three movements from Berio's Naturale featured recordings of Italian folk singing and some percussion on the belly of the lute. Power ended with two pieces of Marais: Les voix humaines, shaped with freedom and wide dynamic expression, and Le tourbillon ('The whirlwind') in which he nipped up and down the fingerboard with style and panache.
TIM HOMFRAY