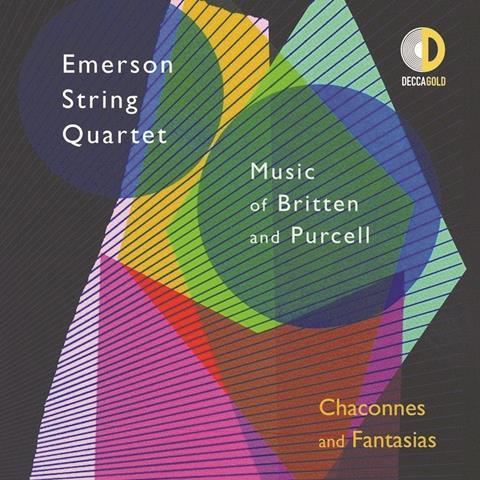 The Strad Issue: October 2017
Description: Fantasy and intensity at play in a British line of musical succession
Musicians: Emerson Quartet
Composer: Britten, Purcell
Catalogue Number: DECCA GOLD 4815204
The musical relationships between Britten and his illustrious forebear Purcell are explored on this neatly conceived programme, which intermingles two of the later composer's three numbered quartets with some of the earlier's fantasias originally written for viols. First, though, comes Britten's arrangement (more interventionist and Romanticised than today's historically informed performance police would surely allow) of Purcell's G minor Chacony, to which the Emerson players bring warmth of tone and lucidity of line, as well as a strong emotional shape. The four fantazias are given in a more tonally restrained style, sounding appropriately viol-like with often a quite sparing vibrato.
The form of the chaconne became one of Britten's own favourites, furnishing the finale of his Second Quartet, composed in 1945 to commemorate the 250th anniversary of Purcell's death and, in its related form of the passacaglia, that of his valedictory Third (1975). Both quartets are played with intensity and insight, and here the fantasy of the disc's title is as much at play as in the Purcell, with a freshness to the solo playing and a transcendence to the ensemble work. If the players' performance of no.2 conveys the still-youthful composer experimenting with textures and form, that of no.3 gets to the confessional heart of the music, with a last chord that has rarely sounded so troublingly inconclusive. MATTHEW RYE