Eloquence proves the linking theme through this adventurous recital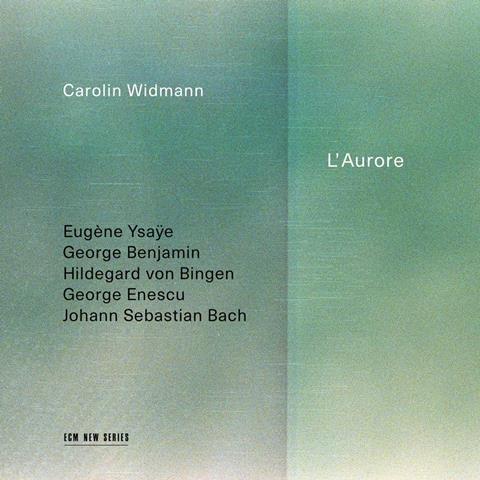 The Strad Issue: September 2022
Description: Eloquence proves the linking theme through this adventurous recital
Musicians: Carolin Widmann (violin)
Works: Music by Hildegard, Enescu, Benjamin, Ysaÿe and Bach
Catalogue number: ECM 4856803
It's hard to discern any unifying theme or thread running through the wide-ranging repertoire on Carolin Widmann's disc of solo works, her seventh ECM release – indeed, she calls it 'my little encyclopaedia' in her booklet interview. Nonetheless, absorbed from start to finish, it offers a deeply rewarding experience, and one that's illuminated throughout by Widmann's own quietly revelatory insights and eloquent playing.
Two subtly different instrumental traversals of Hildegard of Bingen's 'Spiritus sanctus vivificans vita' bookend the disc's opening pieces, played with a clearly vocal sense of freedom and spontaneity. The exuberant, even aggressive double-stopping and full-throated G-string melodies of Enescu's seldom heard Fantaisie concertante come as quite a shock after the austere purity of Hildegard's unadorned monody, but Widmann attacks the later work with passion and an appropriate sense of fantasy – insights she also spins over into George Benjamin's Three Miniatures, given strangely magical, unsettling accounts of a depth that belies their brevity.
But it's the yin-yang balance between Widmann's Ysaÿe Fifth Sonata and her Bach Second Partita that really carries the weight of the disc. Her Ysaÿe is a study in controlled expression, a sunrise that builds and blossoms steadily in joy and colour, heralding a rustic dance that feels more sophisticated than bucolic, all of it etched with sharp-edged clarity and shifting hues. Her Bach Partita is all about the dance, too, but here the initial four movements lead inexorably to an unashamedly serious but beautifully lithe closing Chaconne, whose liquid elegance – most of all in its central major section – never masks the profound emotional journey it charts, nor its unflinching, quietly devastating conclusion.
An eclectic disc it might be, but it's also a powerfully moving collection of works, brilliantly capturing Carolin Widmann's persuasive insights.
DAVID KETTLE