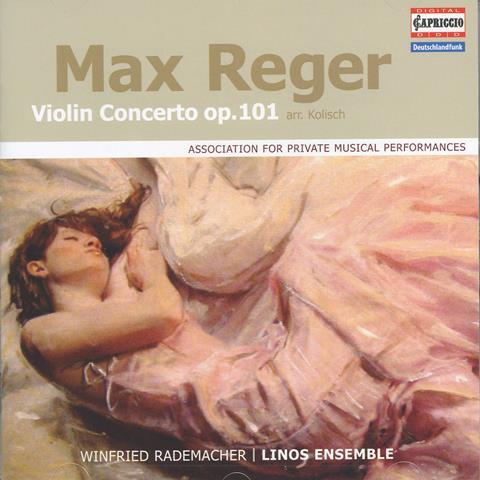 THE STRAD RECOMMENDS
The Strad Issue: October 2016
Description: Reger's knotty concerto clarified for Schoenberg's chamber music society
Musicians: Winfried Rademacher (violin) Linos Ensemble
Composer: Max Reger
Catalogue number: CAPRICCO C 5137
Max Reger's Violin Concerto (1907–8) is something of a rarity. Much of this, no doubt, is due to its enormous length and complexity which, for many, is liable to be somewhat indigestible. As it is a self-conscious successor to the Beethoven and Brahms concertos, one might also draw comparison with Joseph Joachim's 'Hungarian' Concerto (also of extended length and including a 'Beethovenian' orchestral introduction to the first movement), although, of course, Reger's musical language is conspicuously more modernist and intellectually complex.
Balancing the gigantic proportions of this work is the chamber ensemble arrangement for Schoenberg's celebrated Association for Private Musical Performances by Rudolf Kolisch (1896–1978) – a colourful rescoring including, conspicuously, piano, harmonium and solo horn. If anything, this enhances the richness of the colours and, along with the excellent playing of the Linos Ensemble, allows for a lucid musical experience.
Former Suk and Végh student Winfried Rademacher provides an excellent reading in every respect, free from stylistic mannerism and able objectively to convey this vast work effectively, while Capriccio engineers a very high-quality product in association with German broadcaster Deutschlandfunk. The disc is thus unusual and highly successful – a very significant achievement which I enjoyed greatly.
David Milsom