The cellist shared her musical insights in our March 2011 issue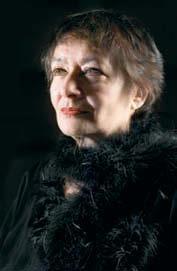 Discover more Featured Stories like this in The Strad Playing Hub
This was first published in the March 2011 issue of The Strad
Practising is like breathing: I feel very strange if I don't do it.
You always find in the greatest masterpieces of Russian music, and in performances by the greatest Russian interpreters, a sense of the vast expanse and grandeur of the Russian land and also, if you will permit me, the depth of the Russian soul.
When making a recording, play every note as if to an invisible audience. The recording is not the end of the line. It is a snapshot; tomorrow you will play some things differently.
Listen to yourself, and to others. Music is not just notes and not just silences, it is a whole, and the whole is where the meaning lies.
Most technical challenges can be overcome by practice and relaxation. I sometimes think the biggest challenge of all is getting one's instrument on to an aeroplane without breaking the bank or assaulting the ground staff, or both.
When making your debut performance, drive every single thought out of your head except the music. And be sure to go to the toilet before going on stage!
This was first published in the March 2011 issue of The Strad