Comprising violinists Ben Hancox and Hannah Dawson, violist Robin Ashwell and cellist Cara Berridge, the members of the Sacconi Quartet chat with The Strad about their guiding principles throughout their shared history together, as well as as some memorable performances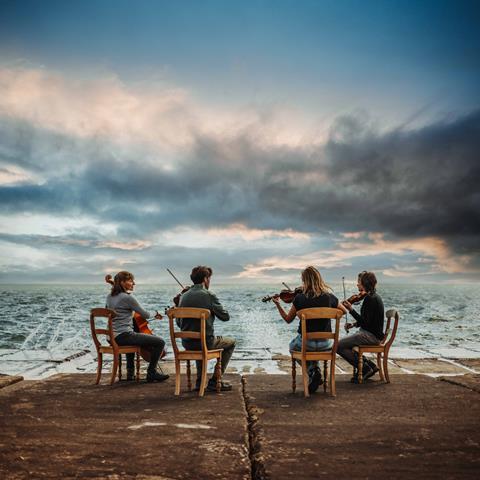 Discover more Featured Stories like this in The Strad Playing Hub
Congratulations on reaching 21 years together as a quartet! How did you meet and form?
CARA: Thank you! It is very exciting and quite unique that we have managed to stay the same four for so long. Actually, Ben, Hannah and Robin met many years ago in Kent Youth Orchestra and then they met me at the Royal College of Music. At College, we were busy doing our separate projects but we all had a love of chamber music so started meeting each day to rehearse and we haven't stopped! I don't think any of us would have ever imagined we would still be going 21 years later.
One of the hardest things to achieve as an ensemble is unity of philosophy, and therefore sound. What are some of your strategies for achieving your collective sound?
ROBIN: We talk a lot about sound in our rehearsals. Often someone will ask, 'What are we saying here?' or 'What is the emotion there?' It can lead to quite interesting discussion, and sometimes quite vehement disagreements, which just shows how music can be meaning different things to different people at the same time. In those moments of disagreement, we try to study the text – i.e. the harmony – and try to come to some kind of consensus so that we have a shared vision for what we're saying.
We have three Sacconi instruments in the quartet – both violins and my viola – all made between 1927 and 1934, and also three bows from makers in the Vuillaume workshop. I'm sure this cannot but help contribute to a 'Sacconi' sound, but ultimately, I think sound is much more in the player than the instrument.
Do you have any tips for working on intonation?
ROBIN: Intonation is crucial and central to everything we do as a quartet. If intonation is dirty, everything you do – however good or meaningful – will be dirty. To parody a famous prime minister, a quartet's mantra really must be Intonation Intonation Intonation!
In our early years, we worked relentlessly on intonation, playing extremely slowly, sometimes in a pulse and sometimes literally working chord by chord, ensuring that each chord was perfectly in tune. We used to have all kinds of rows about where the third in a chord should be, especially how low the major third should come, and it often felt questionable whether it would make any difference once we returned to concert tempo and the chords came flying by thick and fast. But gradually we really did develop a shared sense of intonation, so that things would become in-tune sooner and with less need for discussion. That work continues to this day, of course: intonation needs constant maintenance, but hopefully the work is a bit less painstaking than in the early days!
The main cause of discussion nowadays comes down to the conflict between melodic (or horizontal) intonation versus harmonic (vertical) intonation. Arnold Steinhardt refers to the horizontal as 'expressive intonation' in his book The Art of Quartet Playing, and I think that first violinists, carrying the melody as they do most of the time, are most conscious of tuning melodically, bending notes up or down towards the next according to the pull of the melody. However, as a middle-line player, I truly believe that the vertical intonation trumps the horizontal in all but the most exceptional cases, because the listener is only ever hearing one chord at any one point in time. The challenge therefore is to marry the two, tuning melodically where so desired but only ever as much as the harmonic tuning can tolerate. For further discussion on this topic, I cannot recommend highly enough Ross W Duffin's excellent book How Equal Temperament Ruined Harmony (and Why You Should Care).
What is one funny or particularly memorable concert you remember from the last 21 years?
HANNAH: We've had many amusing moments and memorable concerts over the years, from an audience member's glass eye falling out and rolling along the floor in the slow movement of the Schubert Quintet, to playing Roxanna Panufnik's quartet Heartfelt to a surprisingly attentive audience of brown bears in Bristol's Wild Place! A particularly memorable and profound experience was performing the Beethoven op.131 quartet on Folkestone's Sunny Sands beach with artist Kate Beaugié on a fortuitously sunny October morning to an audience of around 300 people, including several dog walkers and many others who chanced upon us.
ROBIN: Some of the most stand-out performances of our career so far must be the various performances of Beethoven's op.131 quartet that we have given in collaboration with theatre director Tom Morris. These began at the Bristol Old Vic as Beethoven in the Dark, where we played entirely from memory amid shifting ambient lighting states, sometimes in complete darkness. The collaboration continues in Beethoven: A Staged Performance, our most dramatic interpretation of the work so far. Unencumbered by sheet music, stands or conventional seating, we perform from memory, free to interact with each other as we move around the space allowing the audience to see in real time the connections between the voices which Beethoven has crafted into the score. The four musical parts become like four characters with complex interrelationships, at times in dialogue, at others pushing against one another. (A taster video will appear soon on our website.)
How do you maintain your relationship as a quartet after many years?
CARA: It's like any relationship, it needs work! We still meet each week to rehearse but of course, life is more complicated now than 21 years ago. We support each other through life and music. We are all really good friends and have been through a lot together. We have always had the deepest respect for each other's musicianship and we bring back other musical experiences to our quartet life which makes things more explorative and exciting. As a group, we are always looking at fresh ways of presenting music and connecting to our audience. Above all, we just love what we do.
The Sacconi Quartet's new recording of Schubert 'Death and the Maiden' and Beethoven String Quartet op.131 is out now on Orchid Classics. Find out more here: https://orchid-music.lnk.to/Sacconi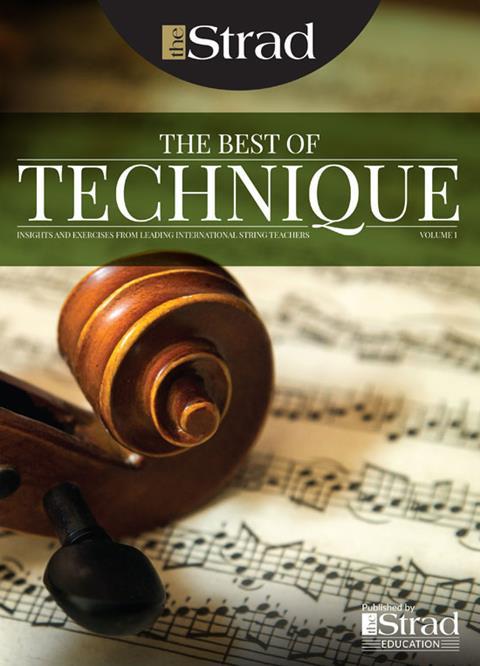 In The Best of Technique you'll discover the top playing tips of the world's leading string players and teachers. It's packed full of exercises for students, plus examples from the standard repertoire to show you how to integrate the technique into your playing.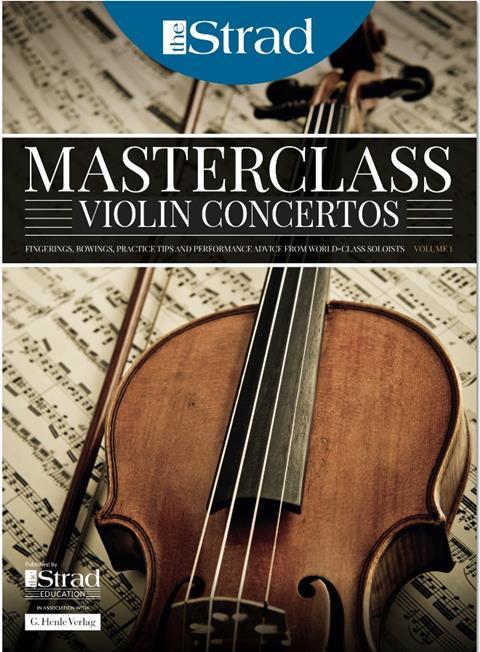 The Strad's Masterclass series brings together the finest string players with some of the greatest string works ever written. Always one of our most popular sections, Masterclass has been an invaluable aid to aspiring soloists, chamber musicians and string teachers since the 1990s.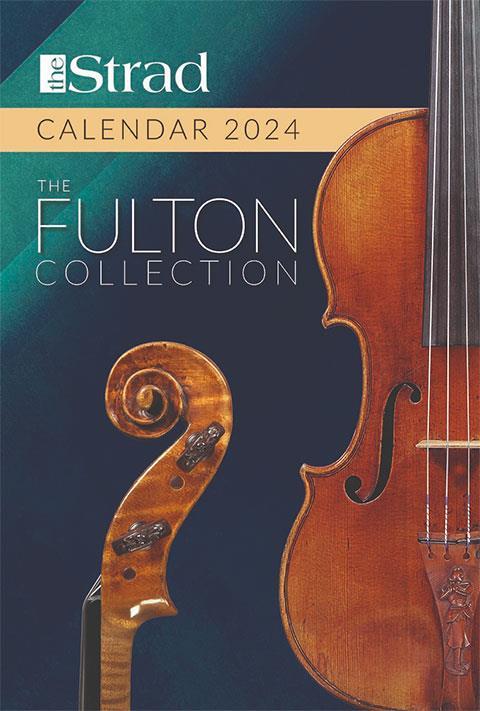 American collector David L. Fulton amassed one of the 20th century's finest collections of stringed instruments. This year's calendar pays tribute to some of these priceless treasures, including Yehudi Menuhin's celebrated 'Lord Wilton' Guarneri, the Carlo Bergonzi once played by Fritz Kreisler, and four instruments by Antonio Stradivari.