We may never truly 'know' composers such as Mozart and Beethoven because we live in vastly different times, but that does not diminish the validity of 21st-century interpretations, the violinist tells Andrew Farach-Colton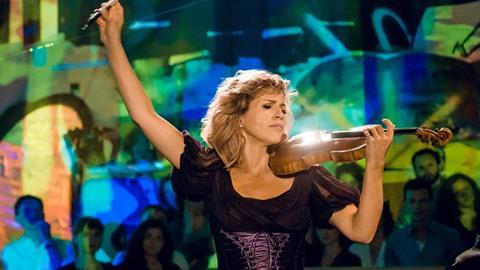 The following article was originally published as part of an interview feature with Deutsche Grammophon violinist Anne-Sophie Mutter in The Strad's August 2006 issue.
'It's clear that our view of composers such as Mozart and Beethoven is filtered through time and through our tastes. There's no objectivity. It's just impossible. We all try to be as authentic to the piece as possible, but we are playing 230 years after it was written, and you just can't erase that. And why should we erase it? Why should we imply that we play with less refinement today? And why should we believe that a composer has written for a specific time? Aren't we allowed to change our instruments and enlarge our palette of colours?
I really do think that composers are like painters and that we are always 50 years behind the artist. Time sometimes makes up for that fact, and within 40, 50 or 60 years, with lots of dedication, we might come closer to an understanding of what he's created. But the composer is certainly always way ahead of us, way ahead of his time. Think of Beethoven and the piano and how his concept of sound changed our conception of the instrument.
The period-instrument movement has its good points as long as you don't fall into the trap of thinking that it is authentic. The more you research and the more seriously you take details like dots or spikes, the better. But when it comes down to it, I do think that using a large colour palette, including vibrato, serves a score better than diminishing the richness of it – and the richness of its emotional content.'
Read: 'Extremes of constant vibrato or none at all do not solve musical problems,' says violinist Anne-Sophie Mutter
Photo: Stefan Höderath / DG
This article was originally published as part of an interview feature with Deutsche Grammophon violinist Anne-Sophie Mutter in The Strad's August 2006 issue