Pauline Harding investigates why singers and instrumentalists can benefit hugely from listening to and working with each other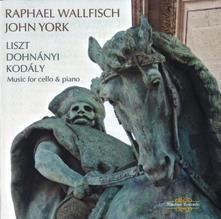 The following is an extract from The Strad's feature on strings and the voice, published in the March 2016 issue.
'The biggest problem with today's playing is that people want to sound smooth and nice; everything is ironed out flat,' says cellist Raphael Wallfisch. 'Because instrumentalists make sounds without words, we often forget about telling a story. We get so bogged down with technical aspects of playing that we forget to give that big, open, direct message, which a singer does much more naturally.
I use songs, speech and gesture every day in my teaching and practising, because when you listen to music, you want to be told something. The singing voice, breathing, all the things singers do naturally – these are what we should aim to emulate as string players.'
Sometimes Wallfisch asks timid students to 'speak' a phrase rather than sing it. 'Piatigorsky emphasised that we should understand the difference between speaking and singing with the bow,' he remembers of his teacher. This is particularly important in pieces such as the Debussy sonatas, he says, where the composer's obsessive articulations are more reminiscent of inflections in speech than the flow of song.
Violinist Christian Tetzlaff expands: 'In music and in speech, every sentence, every word, has its own emphasis. A lot of string players forget that. We are trained to have a bow technique that means we play with a fantastic, even sound, and by doing that the gesture of speech becomes lost.'
The complete strings and the voice article, featuring contributions from violinists Christian Tetzlaff, Rachel Barton Pine and Sarah Chang, and cellists Raphael Wallfisch, Lynn Harrell and Henri Demarquette, is published in The Strad's March 2016 issue.