A timeless subject is explored in a new concerto for cello and voice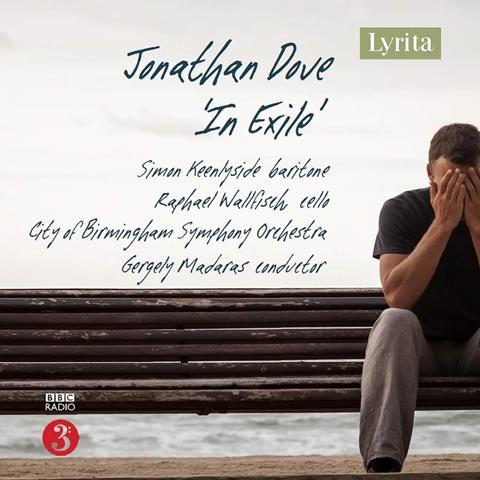 THE STRAD RECOMMENDS
The Strad Issue: May 2023
Description: A timeless subject is explored in a new concerto for cello and voice
Musicians: Raphael Wallfisch (cello) Simon Keenlyside (baritone) Jonathan Dove (piano) City of Birmingham Symphony Orchestra/Gergely Madaras
Works: Dove: Cello Concerto: In Exile; Night Song
Catalogue number: Lyrita SRCD413
IN EXILE
This is the first recording of English composer Jonathan Dove's Cello Concerto, premiered in September 2021 at the George Enescu Festival in Bucharest. Inspired by the family history of cellist Raphael Wallfisch, Dove took as his subject the universal plight of the refugee, fleeing across the seas to a strange land, creating music that is both moving and direct.
Baritone Simon Keenlyside, as the voice of the refugee, sings texts centred on an anonymous tenth-century English text, The Wayfarer, alternating with writers such as Dante and Kahlil Gibran. Wallfisch's role is to give voice to the deepest feelings of the exile's soul, plunging and soaring with powerful eloquence, sometimes commenting after the voice, sometimes moving in duet with it.
The work, a little over half an hour long, is through-composed, and opens with the first of three extended sections for unaccompanied cello, gradually climbing from its lowest notes up to the heights in music of intense yearning. Wallfisch is a passionate advocate for the music, his playing, closely recorded, particularly visceral in the highest reaches.
In the final section, 'My grief on the sea', Wallfisch's opening motif, heavy with emotion, develops into a duet with the voice in beautiful high, sustained double-stops. Night Song, a haunting piece for cello and piano, is derived from this music.
JANET BANKS