The Czech violinist and influential teacher passes on words of wisdom to readers of The Strad in February 1912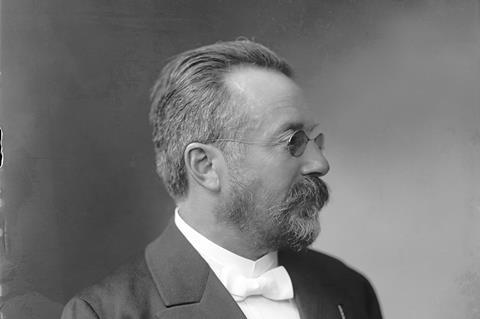 You ask me to send a message to the readers of The Strad. Well, I hardly know what to say. I have read the little paper with interest for a long time, and feel as though I had many friends amongst Strad-ites. I should like first to say how much I have been impressed by the welcome given me on my first visit to London. I have long wished to see the country which has sent me so many talented and charming pupils, and really I have been deeply touched by the exceedingly kind way I have been received here, and I shall never forget such a memorable experience.
As to advice to violin students I feel rather at a loss as to what to say. The study of the violin is long and arduous, and should only be undertaken by those who have a strong and undoubted talent for it, as well as the necessary physical strength to work. For the rest I would say, practise regularly, however long or short a time you may be able to devote to it, and remember that the foundation of all good work is to practise slowly. Quick practice leads to hurried and careless performances.
To me slow practice is the basis of technical perfection, and I can give no better advice to students than to take this for their golden rule. Also remember that to over practise is useless, and all students should spend a certain amount of time daily in the fresh air. A quiet and regular life is the best training for an artist, and a good brisk walk is of as much importance as scales! Having said this I wish all my friends in England a very happy year, and look forward to meeting them again if I am spared.
Professor Otakar Ševčík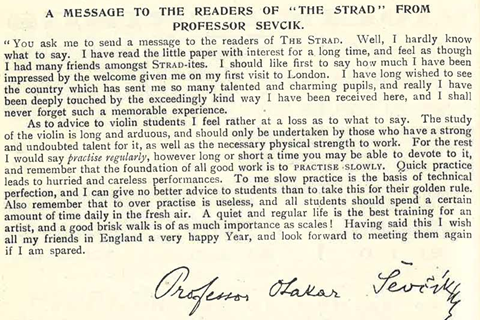 Born on this day: Otakar Ševčík
1

2

3

4

5

6

Currently reading

Professor Ševčík addresses Strad readers