Cecilia Tan reports from Montreal, where Australian duo TwoSet Violin kicked off the Canadian leg of their 2023-2024 World Tour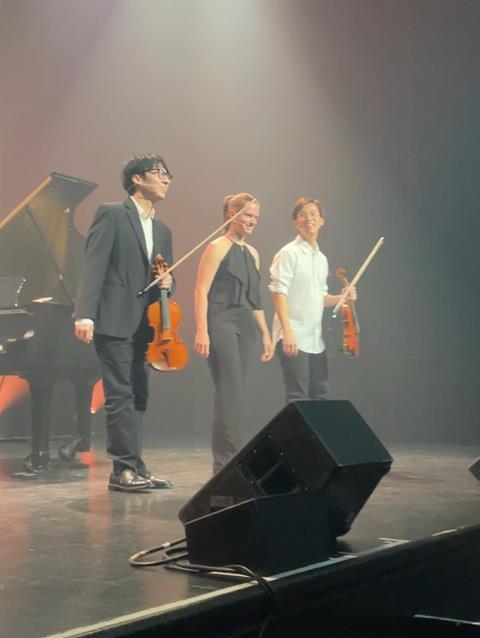 Discover more Featured Stories like this in The Strad Playing Hub
TwoSet Violin have hit the road after a long, pandemic-induced delay. The first leg of their 2023-2024 World Tour made initial stops in Helsinki, Berlin, and London, and then traversed Canada this past week. The Australian violin duo's previous recital tour (2017-2018) made history as classical music's first crowdfunded tour, and they had initially planned to tour again in 2020.
Of course, the 2020 lockdowns shut down those plans, but TwoSet's YouTube presence was well positioned to take advantage of audiences stuck at home, and this Tour will be their first since their YouTube subscriber numbers went soaring. The result is a much different experience for Eddy Chen and Brett Yang, who saw concert tickets in Toronto and Vancouver snapped up so quickly they added second shows in both cities, and who were met outside the stage door in Berlin by a veritable mob of fans, rock-star style. After years of seeing TwoSet through the small screen, people the world over are eager to see them perform in person.
For fans who missed that first tour back in 2017-2018, and are pining over having missed highlights like hula hooping while playing, two players on one violin, or the enchanting fan-favorite encore of Sarasate's 'Navarra': fear not. Brett and Eddy have you covered.
But how does the TwoSet Violin brand of classical music – built on relatable and humorous videos about intonation struggles and performance anxiety, 'roasting' media representations of classical musicians, and games like charades and 'guess the soloist' – translate to the stage? Brilliantly. Brett and Eddy have woven together many of their video oeuvre's themes into an engaging live presentation. Their love of classical music embues every moment, and stokes that love in the audience in a very different way from a typical concert.
A strong recital programme usually includes musical pieces that showcase the strength of the players, perhaps with a common thread that relates the pieces. TwoSet's show does by having an actual plot. No spoilers, but I can say the theme is family-friendly: in fact, this show would be the ideal antidote for any young musician for whom practise has become drudgery instead of fun.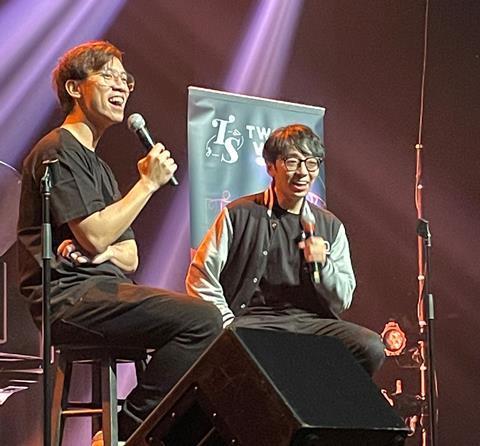 The Montreal show took place at Sallé Desilets, a modern, 700-seat recital hall on the campus of Cegep Marie-Victorin, a music, arts, and science university. That afternoon, those with VIP tickets were treated to autographs and photos with Brett and Eddy, and a 30-minute Q&A session, during which the audience peppered them with questions like 'If Eddy was a bubble tea, what flavour would he be?' (Brett said whatever flavour he was, Eddy would surely be full to the top with pearls.) 'If a composer's music were a person, whose music would make a good friend?' (Eddy said Bach's music seemed like the friend who would always help you with your homework.)
That evening, the recital itself began in cracking classical fashion. Sophie Druml (First Grand Prize winner, Concours FLAME; 2016 finalist, New York International Piano Competition) who appears frequently in TwoSet videos as 'Sophie Oui-Oui,' has joined this tour as pianist. She opened the concert with an entrancing rendition of Franz Liszt's devilish 'Mephisto Waltz' (No.1, S.514), her playing by turns effervescent and vigorous. The dramatic, ten-minute tour de force set the technical bar high for the evening.
Things instantly took a less formal turn when Brett and Eddy came onstage, both because of their chatty, personable nature as well as Eddy's slightly dressed down look – thanks to his luggage being lost between London and Montreal. The informality served dual purpose, though: relaxing and charming the audience and serving as a setup for the plot. After a bit of audience participation, Eddy told the audience he believes 'Violin Charades' has been such a popular game on their YouTube channel because it 'showcases music's ability to communicate ideas and evoke the imagination.' At that, TwoSet excels.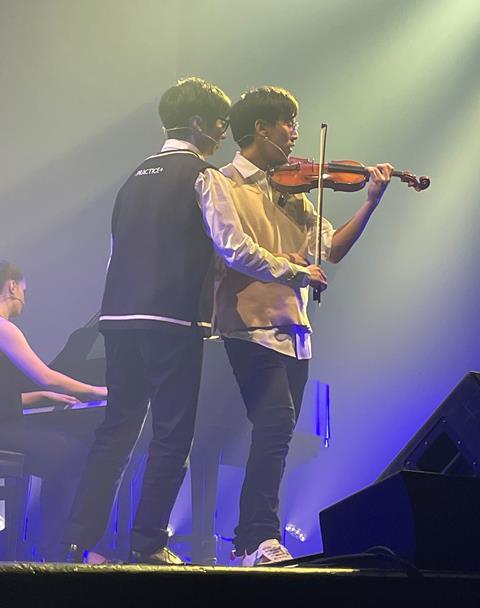 As they did with their 2022 short film and concept album, Fantasia, (composed/scored by Jordon He), TwoSet incorporated aspects of their real life experiences into the story. By framing the playing of various well-known pieces – including 'Méditation' from Thaïs by Jules Massanet and Csárdás by Vittorio Monti – with the story, TwoSet transformed the performance from a mere 'recital' into a message for the audience, conveying the cultural values of classical music, and heightening appreciation for the music itself in a way that a merely 'flawless' performance does not. Anyone who has played an instrument can relate to TwoSet's struggles for perfection and revel in their triumphs, made manifest in the show by both the frame story and the performance itself. While watching TwoSet take the risks they take on stage – in both the daredevil sense involving blindfolds/hula hoops and props, and the musical risks – one begins to realise how much we take classical music for granted.
One ongoing issue they encounter is unscrupulous 'copyright trolls' erroneously claiming to own the copyright on music in YouTube videos and thereby taking all the income generated. This happens even with public domain music, such as Bach or Beethoven, even when TwoSet themselves play it. (One company even copystriked Brett playing the Mendelssohn concerto with the Singapore Symphony, grabbing ad revenue for days before TwoSet's ownership was reasserted!) TwoSet sometimes thwarts these trolls by re-orchestrating well-known pieces into still-recognisable yet utterly new forms, for example 'Vivaldi Winter, But There's Global Warming':
This method provides an excellent crowd-pleasing segment in the show, combining clever humour with TwoSet's other best strength: playing together. The applause for Eddy's off-the-cuff lost luggage jokes was raucous and enthusiastic but utterly outdone by the response to the duets on the programme. TwoSet's rendition of Halvorsen/Handel's Passacaglia for Violin and Viola' – rearranged for two violins – is not to be missed.
By forging their own path, Eddy Chen and Brett Yang have done for classical music what the mainstream classical establishment long yearned for but could not do for itself: they've made classical music hip, cool, and exciting for younger generations. Since tickets to TwoSet World Tour shows sell quickly, sign up on their website to receive email announcements of the sale dates for the next leg of the tour. Over 50 cities are listed, and if yours is not there, you can suggest a location.
(Then, go practise!)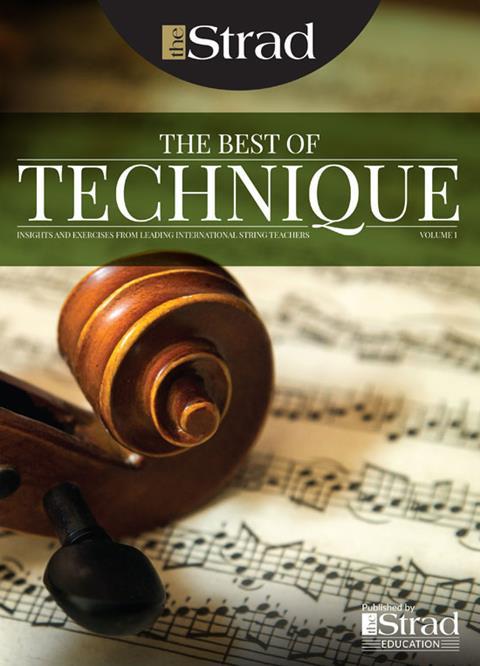 In The Best of Technique you'll discover the top playing tips of the world's leading string players and teachers. It's packed full of exercises for students, plus examples from the standard repertoire to show you how to integrate the technique into your playing.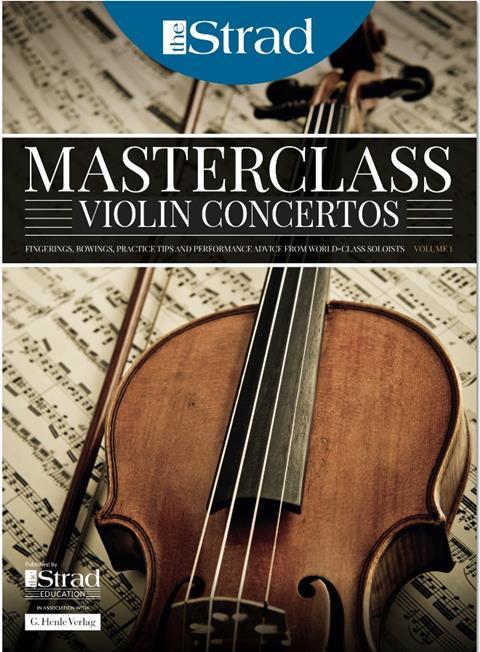 The Strad's Masterclass series brings together the finest string players with some of the greatest string works ever written. Always one of our most popular sections, Masterclass has been an invaluable aid to aspiring soloists, chamber musicians and string teachers since the 1990s.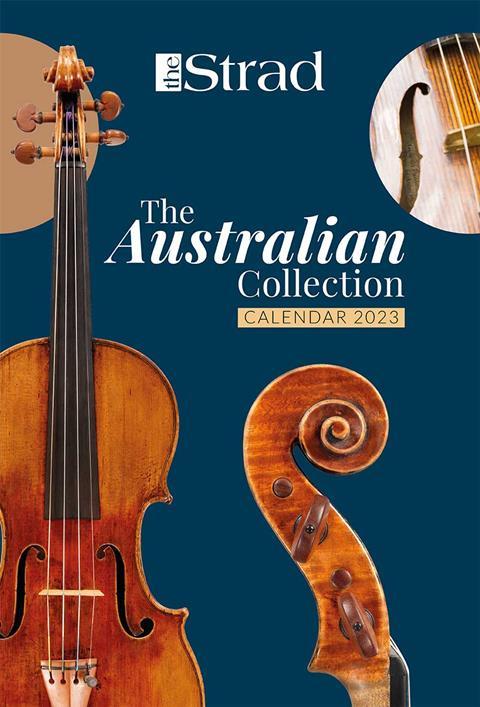 This year's calendar celebrates the top instruments played by members of the Australian Chamber Orchestra, Melbourne Symphony, Australian String Quartet and some of the country's greatest soloists.