The British violinist on the changing landscape of string playing and what modern instruments can offer top players
When I started out, violinists were somewhat segregated. To be a soloist, you had to be perceived as only that. I always felt that soloists who couldn't play chamber music beautifully had no right to call themselves artists. Thankfully things have changed and it's considered a strength now to have a flexible and 'interesting' career.
When I was 14 years old I went to play to Emanuel 'Manny' Hurwitz. This was a stroke of huge good fortune, as Manny's vast wisdom, knowledge, kindness and fabulous sense of humour guided me for the next four years and beyond, although later I also studied with the marvellous David Takeno. Manny did not believe in taking a narrow path, and encouraged me to expand my musical learning experiences in many directions. This was certainly a reflection of his own career as a chamber musician, soloist, teacher and orchestral concertmaster.
I accepted his advice as common sense since it seemed the most artistically enriching way to develop. Later on, however, I may have been a bit of a puzzle in the 'business', combining a solo career – and some unusual collaborations – with my long-standing commitment as violinist of the Florestan Trio, before we disbanded in 2012.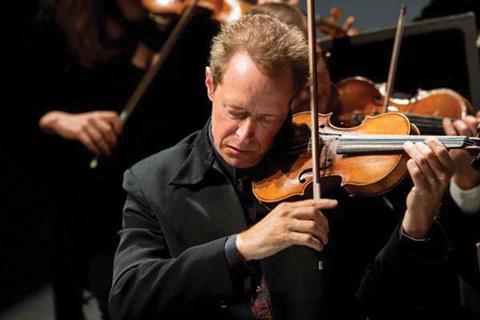 The transition from being a student to having a full-time career is a testing one. Luckily, for me it was relatively seamless, but I was also naive about how the business worked and I wish I'd had a mentor at that point from whom I could have gleaned valuable advice. It can be a bit lonely out there. I try to do my bit to help younger players in that way.
So far, despite rising nationalist trends, we all carry on travelling and making music, and I feel thankful to be working in a profession that, at its best, focuses on the idealism and reality of connecting human beings through great music.
As string players, the 'tools' of our trade are often way beyond our financial means. We rely on kind benefactors and generous investors who understand how necessary it is not to hoard the best instruments as financial investments, but to make them available to the most talented players. These things shouldn't be left to chance, though.
Too many of the brightest young musicians – and many of the older ones, too – are struggling to connect with the finest old instruments. Thank goodness for great makers today – I now own a wonderful new violin by Christian Bayon, as a companion to my Bergonzi.
Anthony Marwood will perform Thomas Adès's Violin Concerto with the London Philharmonic Orchestra on Saturday 7 December