The Carnegie Hall recital sealed the 16-year-old's reputation as an astonishing and unruffled performer, set a new bar for violin playing and led to a season full of engagements and a recording contract, as Dario Sarlo reveals in this piece from The Strad's archive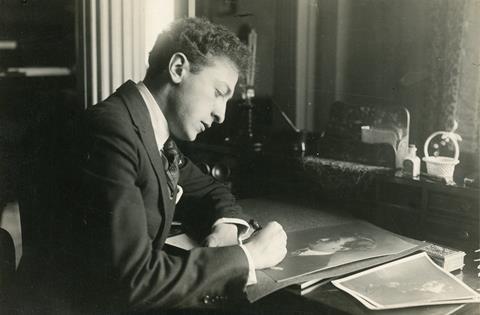 The following is an extract from The Strad's November 2017 issue cover story – to read the full article download the issue on desktop computer or via the The Strad App, or buy the print edition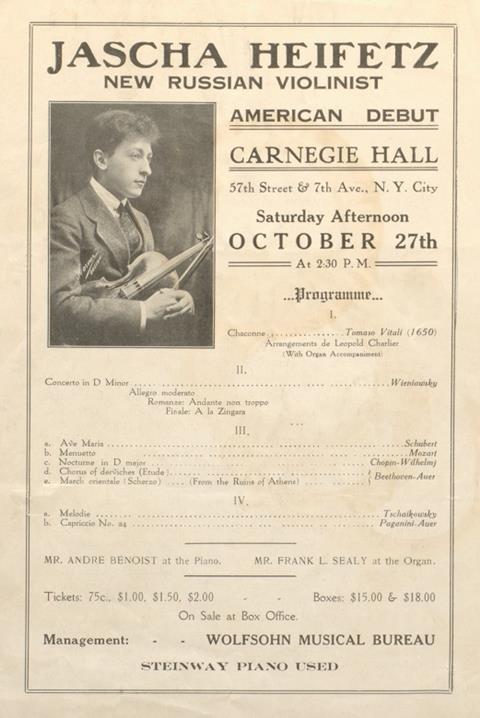 It all happened in New York 100 years ago, on 27 October 1917. On what began as a typical Saturday afternoon, an excited crowd of curious musicians and locals descended on Carnegie Hall to hear the latest virtuoso from Russia, a 16-year-old named Jascha Heifetz, the most recent in a stream of prodigies to emerge from the class of Professor Leopold Auer in Petrograd (now St Petersburg). Details of his remarkable talent had been widely reported by the American press as he and his family travelled from Russia to the US that summer. Nevertheless, without any recordings on which to base an opinion, every writer up until that point had been propagating transatlantic hearsay.
The programme started with the Vitali Chaconne with organ accompaniment. The boy lifted his Tononi to his chin, and after the opening bars of meditative accompaniment, he began to play. According to numerous accounts, even before the end of the Chaconne the audience sensed that a star had been born. Further enthusiasm ensued after each subsequent piece: Wieniawski's Concerto no.2, Schubert's Ave Maria, Mozart's Menuetto (from K334), the Chopin–Wilhelmj Nocturne in D, the Beethoven–Auer 'Chorus of Dervishes' and 'March orientale' from The Ruins of Athens, Tchaikovsky's Mélodie and the Paganini–Auer Caprice no.24. He played one encore, Tartini's Variations on a Theme by Corelli.
Pandemonium erupted after the recital, with 'bravos shaking the walls of the auditorium', according to the silent-film actress Dagmar Godowsky writing in 1958. Among the headlines that followed were 'Perfect Violin Playing at Last', 'Boy Violinist Wins Triumph' and 'Enter a Genius: Jascha Heifetz'.
To read the full article, download The Strad's November 2017 issue on desktop computer or via the The Strad App, or buy the print edition