The legendary cellist counted William Pleeth, Pablo Casals, Paul Tortelier and Mstislav Rostropovich as her teachers, illustrated by Julian Haylock in the June 2016 issue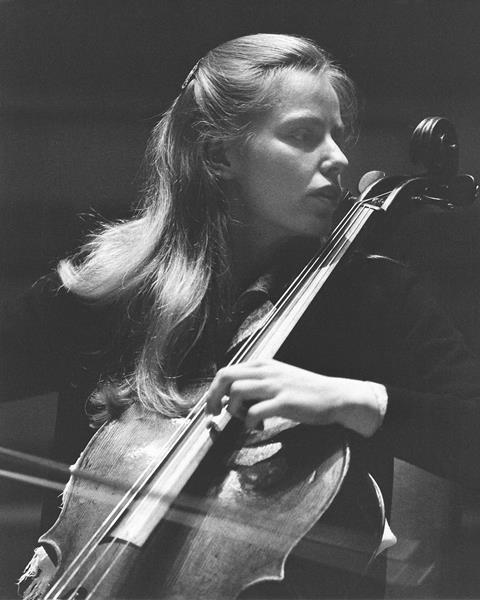 The following is an extract from the article 'Great Cellists: Jacqueline du Pré' that appeared in the June 2016 issue. To read the full article, click here
PEDAGOGICAL BACKGROUND
Du Pré's exceptional talent was nurtured from an early age. Her pianist–composer mother Iris introduced her to a full-size instrument at the age of four and within a year she was attending the London Violoncello School with Alison Dalrymple. Although she was never especially keen on practice, such was her ability that just five years later she was brought to the attention of conductor–cellist John Barbirolli and violist Lionel Tertis, who, having been bowled over by what they heard, had no hesitation in recommending her for a Suggia Gift (a scholarship for young cellists named after the distinguished Portuguese cellist Guilhermina Suggia). This enabled du Pré to fund private lessons with William Pleeth, with whom she studied for seven years and described as 'an extraordinary teacher, who knew exactly how to guide someone or correct an error with kindness and understanding'.
Following the example of his own mentor Julius Klengel, Pleeth allowed du Pré's burgeoning musical insights to blossom naturally, though her mercurial personality was quite different from his own. She had a tricky adolescence and it was Pleeth's sensitive handling of the situation that prevented her from going off the rails. Meanwhile her playing went from strength to strength, including her TV debut in 1959 aged 14, playing the Lalo Concerto. The following year she won the Queen's Prize – chair of the panel Yehudi Menuhin promptly invited her to play piano trios with him and his pianist sister, Hephzibah – and attended a series of masterclasses with Pablo Casals.

Having made her official professional debut in March 1961 with a dazzling recital at London's Wigmore Hall, she also made her Proms debut in August 1962 with Malcolm Sargent, playing the work with which her name would become indelibly associated: the Elgar Concerto. Shortly afterwards she spent six months studying with Paul Tortelier at the Paris Conservatoire, and her impeccable cello education was rounded off in 1966 when she went to study with Mstislav Rostropovich in Moscow, by which time she was already a renowned soloist in her own right.
TECHNIQUE AND INTERPRETATIVE STYLE
Du Pré's captivating presence and larger-than-life musical personality made her a natural exponent of the concerto repertoire. Her ability to weave a compelling emotional narrative through the classics of the 19th-century Romantic era helped bring then-neglected scores such as the Schumann and Lalo concertos into the performing mainstream. Like her former mentor Paul Tortelier, she believed that music was above all about feelings and that it was her responsibility to reveal to an audience the composer's inner soul. As a result she could sound hemmed-in on occasion by music that sits on a knife-edge between structural absolutism and expressive power, such as the sonatas of Beethoven and Brahms. When working alongside players of equal stature, she was also a fine chamber music exponent. For du Pré, technique was a facilitator rather than an end in itself. Close inspection of filmed performances reveals a player blessed with exceptional right- and left-hand coordination, making continual microadjustments of bow angle, weight and pressure to enhance the music's expressive profile.
Read: Great Cellists: Jacqueline du Pré
Read: 'Nupen, you have found yourself a star' - working with Jacqueline du Pré