The violinist shares her thoughts on Ravel's Pièce en forme de Habanera, which features on her new album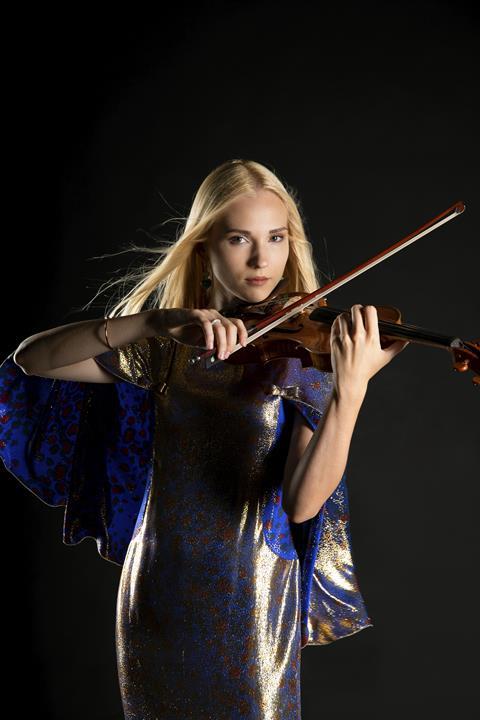 Discover more Featured Stories like this in The Strad Playing Hub
I am in love with Maurice Ravel's music. My second CD, Ange Terrible, focuses on the French masterpieces of the early 20th century. Ravel is obviously one of the composers. Besides the Tzigane and the Sonata no. 2, I wanted to add a special piece - something that would be at the same time cantabile and virtuoso, technical and melodious. I found a recording of Jascha Heifetz, who was the maestro of my teacher in Zürich, and I knew straight that Habanera was what I was looking for.
Maurice Ravel initially composed it as a Vocalise étude en forme de Habanera for bass voice in 1907. A song, 'without words', for which Ravel took the slow, sensual Spanish dance called habanera as its model. Like the most of the French composers of the time, Ravel was fascinated by the music of Spain. Ravel later transcribed the work for cello and piano, a transcription that preserved all the virtuosity of the original. Eventually, it was transcribed for violin and piano, the version I cherish and play.
There is no trickier section than another, as the whole piece is fairly short. Rather, I would say that the precision required in Ravel's music and the interpretation of this piece lie in the keys. Ravel's Habanera is based on the ostinato, whose rhythm is typical of this dance. It is also full of melodic passages which combine binary and tertiary rhythms as well as vocal melismas. As this piece was initially composed for voice, it is fairly natural to sing it. While practising, it helped me to sing the melody to find my best choices for phrasing. Dancing to the piece also helped with my interpretation. Visual art helps in giving movement and colours, as well to recognise better our emotions. The dance in particular can inspire and suggest new ideas. It helps me liberating my imagination and creativity. After that, when I took my violin, I would have a clearer mind. This tip suits the Habanera, which is indeed a dance. It is so deeply connected with the music that I even decided to integrate a dancing part in the video of this piece.
I feel grateful to be able to perform such a wonderful piece, full of magic, charm, power and femininity. The Pièce en forme de Habanera makes me dream and wish to travel peacefully, almost poetically. This piece gives room to serenity and at the same time adds a dash of sweet nostalgia. The warm and delicate melody reminds me of Ravel's mother, who was probably the only woman he truly and deeply loved. She used to sing in Spanish for him when he was a child, at bedtime. I am convinced that it inspired him in his compositions in general, this piece in particular. To go through all these perceptions while playing are the best part about performing this work. What is also thrilling is the research of the right sound for each phrase. It is all about the tone and colours. The violin should sound like a human voice - for that reason, I chose to play it with a specific mute.
For the album Ange Terrible, I played with my own violin, made especially for me by Roberto Regazzi in 2012. It was important for me to play with my violin, as I wanted this album to deeply reflect who I am - no other violin could be so true and faithful to who I am. I got the violin when he was 'a newborn', spending the last ten years playing it daily and made it grow. The violin saw me evolving too!
I've also had the opportunity to play important historical instruments. I recorded my first CD with the 'Toscano' Stradivari. I once gave a concert playing Paganini's 'Cannone'. I also worked at the Museo del Violino in Cremona where I performed regularly on instruments by makers such as Amati, Guarneri, Stradivari. What struck me was always the sound of these violins, which matured in the hands of incredible violinists for so many years - the sound we hear is the result of the contribution of each violinist. For this recording, I liked the idea of bringing forward only my contribution and I feel that my violin is perfectly suited for the music of the 20th century.
Anastasiya's album Ange Terrible is out on 27 January 2023 on Sony.