Current and former members of the Smith Quartet speak about their experiences of Beethoven's massive opus, including its many challenges and highlights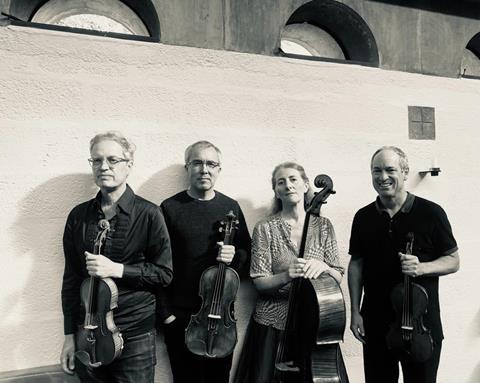 Discover more Featured Stories like this in The Strad Playing Hub
Ahead of a performance at Music@Malling on 26 September, the Smith Quartet - comprising current group members Ian Humphries (violin) and Rick Koster (violin) and former group members Charles Mutter (viola) and Sophie Harris (cello) - spoke to The Strad about Beethoven's monumental work.
When did the ensemble first come across Beethoven's Grosse Fuge? When did you first perform it?
Ian: We have discussed performing the Grosse Fuge from early in the quartet's career really from the moment we started to perform Schnittke's String Quartet no. 3 in the early 1990s. The connection between the two works is made clear from the outset in Schnittke's work and it seemed logical to programme Beethoven's great work alongside it but the time never seemed right to take the plunge. I think this is due in large part to the sheer amount of work required to get anywhere near an acceptable level of performance, plus the quartet was more focused on the commissioning of new work and recent contemporary repertoire so there was no guarantee that we would be able to programme it that often.
We have all performed it either as a string quartet or in the string orchestra arrangement with other ensembles so have known it from a performance perspective for many years but this will be the first time for the Smith Quartet so it's exciting and challenging. Also there is a certain feeling of completion in that I began my career with the quartet performing the Schnittke and now we've finally been able to put this Beethoven work on the same programme with two former quartet members Sophie and Charles returning to share that moment.
Advice to string players learning the work - what's the trickiest section or technique for you in the piece, and how do you overcome it?
Charles: It's a cliché to say that Beethoven's Grosse Fuge is unlike any other piece of classical quartet writing - so much so that Beethoven replaced it with another, more manageable last movement in his op. 130. Many string players speak of it as intimidating, terrifying, brutal, almost impossible and in some ways that's understandable. For me, it's not so much any particular section that's tricky, as finding an approach that will enable you to surmount the difficulties and allow the music to speak for itself. Essentially: 1) count, 2) play the correct rhythms, 3) play the correct dynamics.
Counting is essential because many of the entries will sound wrong when they're right, and vice versa (if you come in when it 'feels right', you'll be wrong). This sounds basic but it's much more crucial in this piece than in more 'normal' repertoire where one can rely more on one's ears and instincts. This also helps you to define and drive the rhythm, together with your colleagues.
Correct rhythms: the rhythm of the main subject needs to be exactly as written, the quaver neither too short nor too long, not over-dotted nor triplet-y. The note values shouldn't change with string crossing or melodic interest, it has to be relentless. Which is not to say unmusical or robotic, it's about energy.
Correct dynamics: most of the quick sections are either forte or fortissimo, all the time, no relief. Believe it. Don't fall into the trap of getting out of the way to accommodate the other parts. The slower sections will seem all the more ethereal and heavenly.
As far as the technical aspects are concerned, I suppose the main issue is string crossing - so naturally you'll be in the part of the bow where that takes least effort, and your rhythmic discipline will ensure that your right arm moves fast enough!
What's the best part about performing this work?
Sophie and Rick: Although we are performing this as a piece in itself, it was originally intended as the last movement of Op. 130, however it is rarely performed in that context. We are performing it in the context of a contemporary concert. Ever since its conception it has been considered by composers as a uniquely abstract and contemporary work and as such it has influenced the writing of much avant garde music, in fact we are also performing Schnittke's String Quartet no.3 which quotes the Grosse Fuge.
It is a work that seems to organise chaos in a profound way with an intensity both raging and serene. The sublime beauty of the central slow section offers the performer and listener the opportunity for deep spiritual reflection. This is a work which, akin to other notable pieces of chamber music repertoire - Steve Reich's Different Trains and Messaien's Quartet for the End of Time come to mind - compel one, as a performer, to take the ride, however dangerous! The resulting experience of enlightenment leaves one feeling light headed and fairly ecstatic.
Rick and I have had the good fortune to perform this work in diversely differing settings, most notably in our long association with the wonderful Belgian dance company Rosas, where it became a crazy melee of male dancers dressed in beautiful grey suits, moving with great speed and abandon over the stage whilst we sang out Beethoven's graphic fugue into the void.
Coming back to performing the Grosse Fuge purely as a concert piece and developing our interpretation of it feels liberating.
The Smith Quartet performs Beethoven's Grose Fuge, Schnittke's String Quartet No. 3 and the UK premiere of Gavin Bryars' String Quartet No. 4 on 26 September at Malling Abbey, Kent, as part of the ongoing Music@Malling Festival, which will run until 30 September.
Find out more here: https://musicatmalling.com/current-festivals/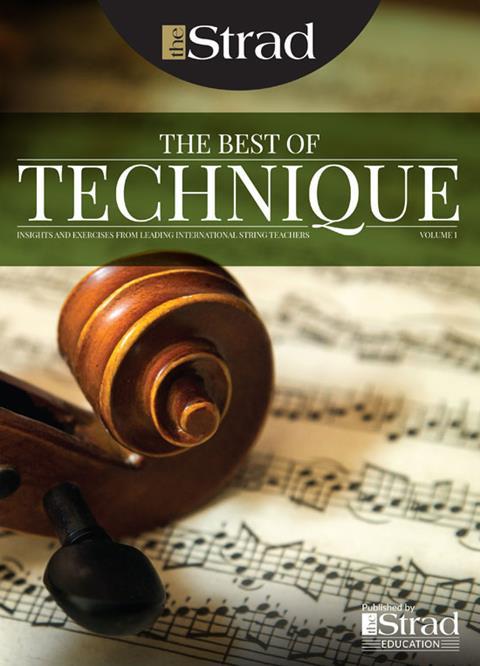 In The Best of Technique you'll discover the top playing tips of the world's leading string players and teachers. It's packed full of exercises for students, plus examples from the standard repertoire to show you how to integrate the technique into your playing.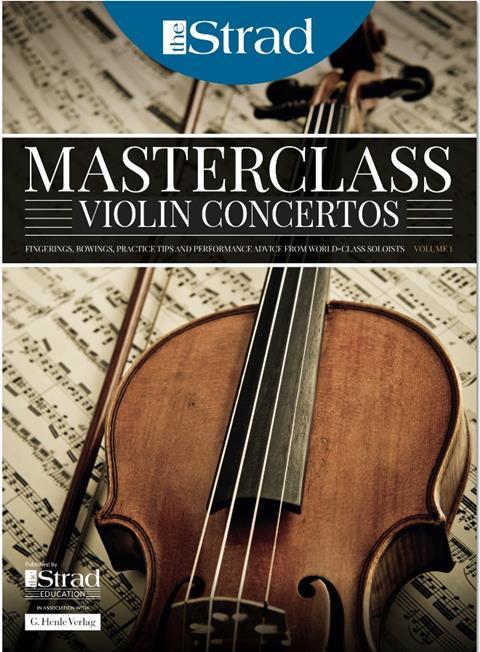 The Strad's Masterclass series brings together the finest string players with some of the greatest string works ever written. Always one of our most popular sections, Masterclass has been an invaluable aid to aspiring soloists, chamber musicians and string teachers since the 1990s.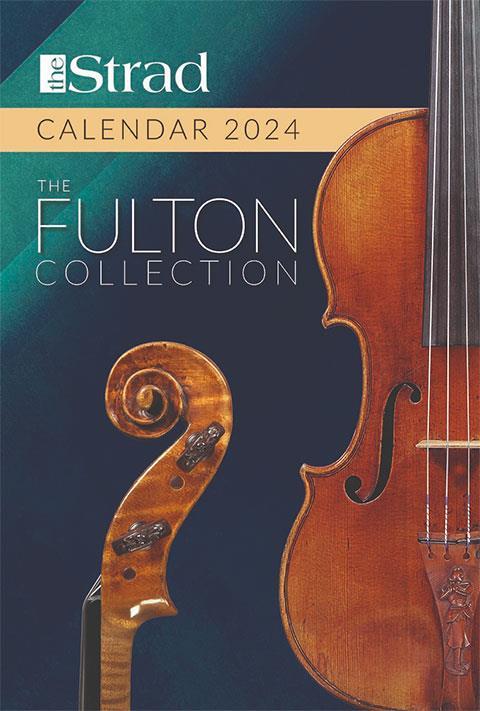 American collector David L. Fulton amassed one of the 20th century's finest collections of stringed instruments. This year's calendar pays tribute to some of these priceless treasures, including Yehudi Menuhin's celebrated 'Lord Wilton' Guarneri, the Carlo Bergonzi once played by Fritz Kreisler, and four instruments by Antonio Stradivari.