For Amandine Beyer and her Gli Incogniti period ensemble, the string symphonies of C.P.E. Bach represented an opportunity to record difficult but exhilarating repertoire. Charlotte Gardner recalls attending the 2019 sessions, as the album nears its release following Covid-19 delays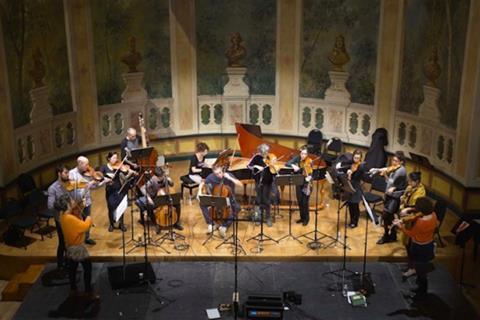 The following is an extract from a Session Report on recording the music of C.P.E Bach in The Strad's December 2020 issue. To read in full, click here to subscribe and login. The December 2020 digital magazine and print edition are on sale now.
Why record C.P.E. Bach symphonies in the first place? 'The family name is famous, but many people don't really know the music of Carl Philipp,' Amandine Beyer pointed out. 'Then there's the music's reputation for being very, very difficult. It's almost unplayable, because it's so weird, which partly I think is because of the totally passionate Sturm und Drang style of the period, and partly because of his family. I can't even imagine what it must have been like to be the son of Johann Sebastian Bach, and then to be a musician! It's like having Isaac Newton as a father and wanting to be a physicist.
Read: Session Report: No holds barred
So perhaps the only way for Carl Philipp to escape from the pressure of the family name was just to be himself, with no compromises. Although he's capable of a lot of nuance, he likes a lot of contrast, taking piano as far as it will go, and forte as loud as it can. For the musician this lack of compromise can be hard to interpret because you have to change the affects, nuances, speed and state of spirit so fast – which is why I think we're all a bit afraid of it!' She concluded: 'So for me this recording is almost like an exorcism. To try to find a way to get closer to him, learn from him and of course to share it. It's also very tempting repertoire for a group because it's so open to interpretation – whenever I hear a different recording of this music I always discover a new aspect. Furthermore, precisely because it is demanding, it improves you.'
This article was published in the December 2020 'Willemotte' Stradivari issue

The late-period violin's strong personality is the perfect match for its current owner Leonidas Kavakos. Explore all the articles in this issue. Explore all the articles in this issue

More from this issue…