Violinist James Ehnes and instrument collector David Fulton unite in a love fast cars as well as great instruments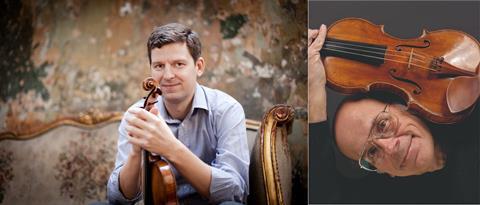 Discover more Featured Stories like this in The Strad Playing Hub
This was published in the September 2004 issue of The Strad
James Ehnes
I first met Dave Fulton in 1997 after a concert at the Seattle Chamber Music Festival. The following summer I was invited to come to his home and play on his instruments, after which we became good friends. We can get going about instruments for hours: who's got this one, what we think of that one. I've spent a lot of time switching back and forth between instruments so I adapt easily - he enjoys that. He'll say: 'Play some of this' or 'play some of that.' Par of the reason we have such a good friendship is that we're both passionate about instruments. Dave is also a fine amateur violinist and we've had fun over the years reading chamber music.
I'd been chasing the 1715 'Marsick' Strad for several years and we got to talking about how I was going to secure It. It was a long, compli­cated story. There was a man in Canada who had been trying to get a consortium together but it was falling apart. I told Dave and he said: 'I'll see what I can do.' When he called the next day he told me: 'I've got bad news and good news.' I asked for the bad news first and he replied: 'I've spoken to these people and they're pulling out of the deal.' When I asked for the good news he told me: 'I've convinced them to let me buy the instrument myself. I was overjoyed, with amazement, appreciateion and relief. The 'Marsick' arrived in Seattle in late August 1999: I picked it up from Dave a few days later and have had it ever since.
A typical day at Dave's house inludes a lot of fiddle talk, a good amont of playing around on his many fiddles, a bit of his wife Amy's Cincinnati chilli (if I'm lucky) and usually a drive in his newest sports car. We both have fast-car fetishes and one of the fun things about being at Dave's place is that I get to inspect his toy chest. He's great to talk to about new technologies too - he's right on the cutting edge.
I recently made recording of Hummel that Included the two violin I told concertos as well as the Potpourri for viola. When Ive about the oj­ect he offered to loan me one of his violas. 1 wasPr passing through Seattle and spent an amazingWhen I told Dave about the project he offered to loan me one of his violas. I was passing through Seattle and spent an amazing afternoon trying out violas. I ended up borrowing his 1676 Andrea Guarneri, the most stunning viola I have ever seen.
It's always great fun spending time with Dave and his family. They are warm, generous people and I consider myself fortunate to be their friend.
David Fulton
James has come to the summer festival here in Seattle since he was a teenager. He started coming over to the house, as musicians often do, to look at my instruments and play them. He has a good eye for violins and can recognise a lot of the makers at sight. He is a great fancier of violins, which is not true of all violinists - some of them prefer wine.
I take great pleasure in his friendship and in his career. We see him several times a year. He comes to the house and we read through chamber music occasionally - he's a marvellous chamber musician. It's like having a match with a superb tennis player - it improves your game. He plays viola sometimes too, in the Mozart quintets.
When James is here he's almost always frolicking with the collection, which he knows as well as anybody. He helps me find the proper adjustment of the instruments. He has definite ideas about how to perform things. We usually agree, but sometimes we disagree on tempos and things like that. We always talk about his career, the way he's playing and management issues. I occasionally give him advice which he either takes or doesn't take - but it's his career after all! We share a lot of violinists' gossip. That's why many violinists like to stop off here - they like to be able to let their hair down and talk about what's happening in the music world.
We occasionally have charity events at the house and James has played for these. On year he played a Bach solo sonata on six different violins, each movement on a different instrument. He's able to get the best out of each violin.
The thing that impresses me most about his playing is its intelligence. I hear him playing the Mendelssohn Concerto recently and it was the finest performance I'e ever heard of the piece. He approaches music with the sincerity and philosophical approach of Oistrakh, and the panache of Milstein or Francescatti. He's as smart as they come - that's not true of all violinists.
INTERVIEWS BY ARIANE TODES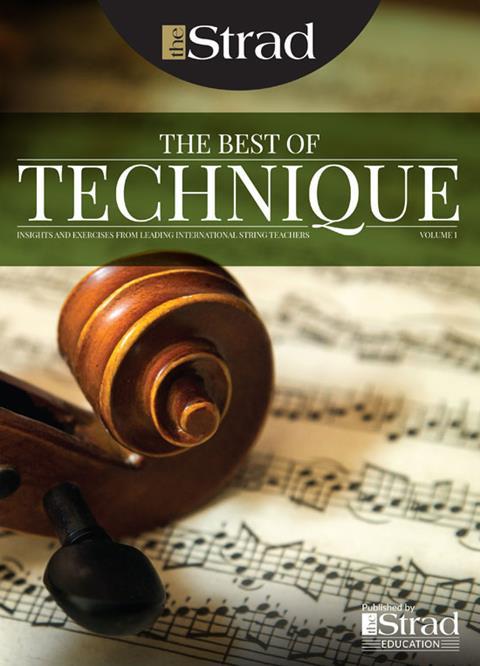 In The Best of Technique you'll discover the top playing tips of the world's leading string players and teachers. It's packed full of exercises for students, plus examples from the standard repertoire to show you how to integrate the technique into your playing.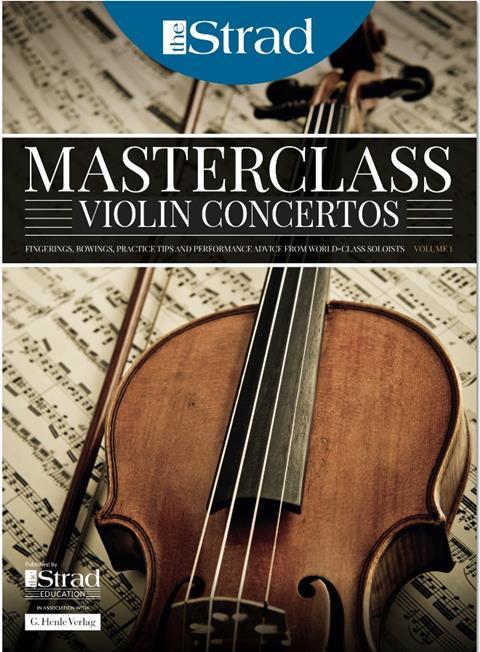 The Strad's Masterclass series brings together the finest string players with some of the greatest string works ever written. Always one of our most popular sections, Masterclass has been an invaluable aid to aspiring soloists, chamber musicians and string teachers since the 1990s.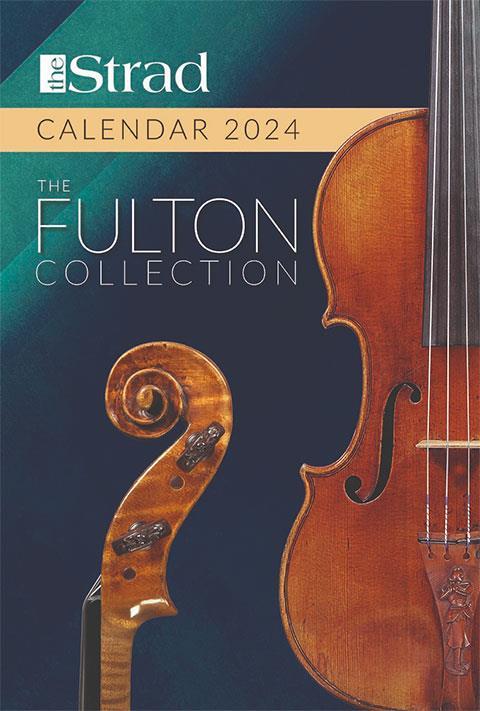 American collector David L. Fulton amassed one of the 20th century's finest collections of stringed instruments. This year's calendar pays tribute to some of these priceless treasures, including Yehudi Menuhin's celebrated 'Lord Wilton' Guarneri, the Carlo Bergonzi once played by Fritz Kreisler, and four instruments by Antonio Stradivari.