They may tease each other terribly, but siblings Annette and Steven Isserlis still get a kick out of being on stage together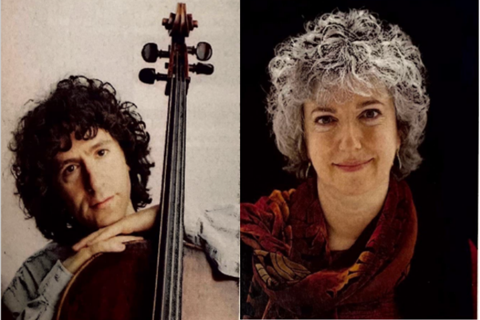 Discover more Featured Stories like this in The Strad Playing Hub
This was published in the March 2005 issue of The Strad
Annette Isserlis
I'm the eldest of three children. Steven is six years younger and our violinist-sister Rachel, three. By the time Steven took up the cello seriously, Rachel was already playing the violin and I was the pianist. We played a lot of piano trios in those days, including the two Schuberts and Mendelssohns, plus the usual round of music festivals and competitions, as well as playing to dinner guests at home.
The viola loomed into view when I came back from boarding school and had finally decided to make music my career. It took a while to get used to. I remember Steven remarking that when I played fast I sounded like a hen and when I played slowly I sounded like a cow, so I ended up with a cow sticker on my case! Mind you, I gave as good as I got, although we almost inevitably ended up having a fit of the giggles.
I migrated to period-instrument playing quite early, although every now and then I'd get my vibrato out of the deep freeze and get down to some string trio playing with the others. I remember we played the Mendelssohn Octet with Joshua Bell in the City of London Festival and we also performed at my mother's memorial concert in the Wigmore Hall. Whenever we play together we never have ensemble problems, so instinctive is our understanding of each other's playing after all these years.
Steven is quite defensive about the Romantic espressivo style, so we tease each other terribly. His unaccompanied Bach is a natural extension of the noble line extending back to Feuermann and Casals, whereas I spend an awful lot of time playing Baroque viola, which involves a rather different, more objective way of doing things.
We are all performing together on 29 April at the Royal Festival Hall in Schumann's Cello Concerto (with Steven playing solo and Rachel and I as members of the Orchestra of the Age of Enlightenment). This piece is so much Steven's thing - he adores Schumann. I still get a frisson of excitement when he comes out to play. Occasionally one of us might catch his eye, but then it's heads down and maximum concentration. At such times the 'protective older sister' invariably gets the better of me as I want everything to go so well for Steven.
Steven Isserlis
I can't remember a time without music in my family. As both my parents were musicians we would go to bed every night to the strains of music being played downstairs. The cello was always my overriding passion and it was a joy to be able to join various members of the family in chamber ensembles. Once Annette had taken up the viola I particularly remember playing the Dvořák and Schumann piano quintets with my mother playing piano and my father leading. To be frank, both Annette and Rachel ore more instinctive chamber music players than I am.
My teacher Jane Cowan, with whom I studied from the age of ten, was the most formative musical influence on all of us. Although she wasn't particularly in favour of the early music movement, she encouraged our interest in it and I'm sure that had on effect on both Annette and Rachel. Through them I've always been involved in the period-instrument world. However, it is true that when I've played early music in the past with Annette she has been known to disapprove, as I'm a shade resistant when it comes to using 'antique' vibrato for its own sake. Incidentally, she produced both of my 18th-century albums of concertos by Boccherini.
When I play with the Orchestra of the Age of Enlightenment my approach is quite different compared with my performances with a modern symphony orchestra. Mind you, when Annette is in the orchestra I'm always on my best behaviour - no prima donna tantrums! I remember she gave me a hard time when we played the Schumann Concerto with John Eliot Gardiner and the Orchestre Révolutionnaire et Romantique - during rehearsals I impulsively rushed a scale in one place and I never heard the end of it.
That said, we all get along so well that there's never any feeling of tension. To be on the same stage as Annette and Rachel is always a special pleasure, but it does bring with it a certain pressure to be at the top of my form. At Christmas the whole clan gets together and we generally muck in, just playing things for fun. We're all on exactly the same wavelength, which keeps all of us close.
Music is a great thing for any family.
INTERVIEWS BY JULIAN HAYLOCK
This was published in the March 2005 issue of The Strad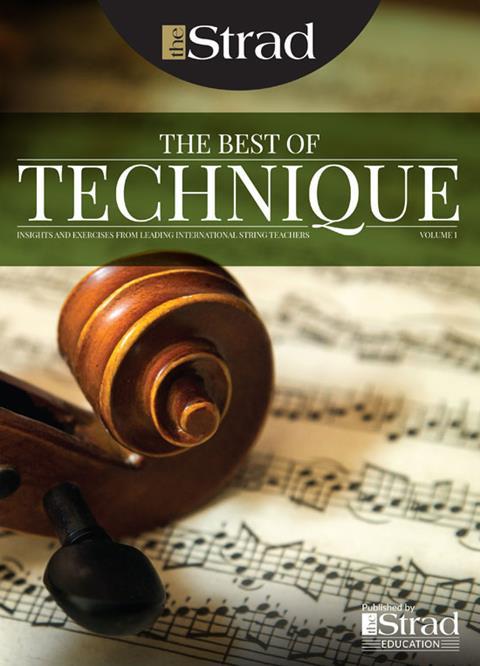 In The Best of Technique you'll discover the top playing tips of the world's leading string players and teachers. It's packed full of exercises for students, plus examples from the standard repertoire to show you how to integrate the technique into your playing.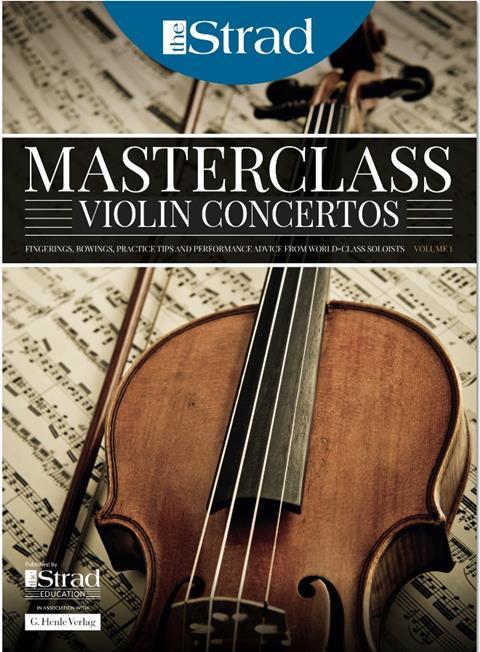 The Strad's Masterclass series brings together the finest string players with some of the greatest string works ever written. Always one of our most popular sections, Masterclass has been an invaluable aid to aspiring soloists, chamber musicians and string teachers since the 1990s.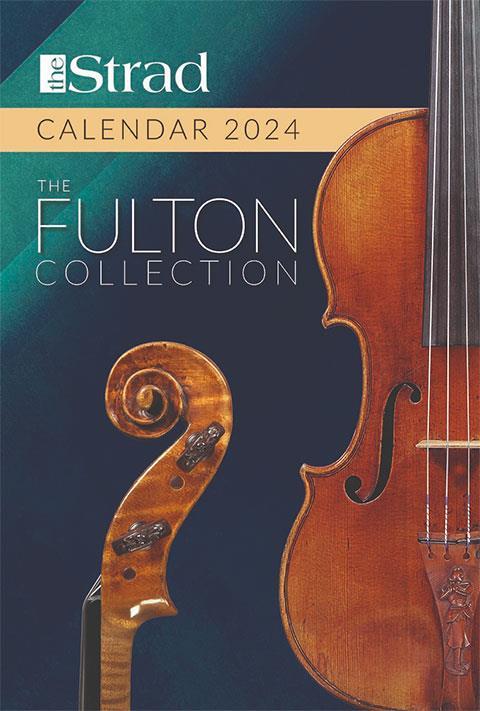 American collector David L. Fulton amassed one of the 20th century's finest collections of stringed instruments. This year's calendar pays tribute to some of these priceless treasures, including Yehudi Menuhin's celebrated 'Lord Wilton' Guarneri, the Carlo Bergonzi once played by Fritz Kreisler, and four instruments by Antonio Stradivari.